These days it seems every new Microsoft product UI speaks the same language: Metro. First it was the Zune HD, then Windows Phone 7, then Windows 8 (or whatever it's going to be called) and now finally, the Xbox 360.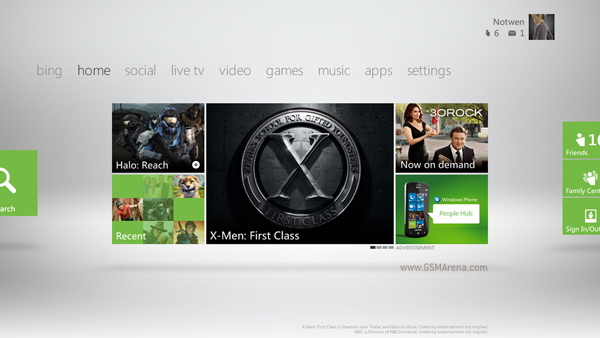 Yes, the Dashboard has gone through another UI redesign and I must say it never looked better. When I first saw Metro UI I didn't think it would work so well on so many platforms but now I must applaud Microsoft's design team. The Metro style UI on the Xbox 360 doesn't seem like it was shoehorned just for the sake of uniformity; it genuinely looks good on it and from what I can tell will work well too. Also, what I don't see in these screenshots is that massive font on top of Windows Phone 7 devices that used to run off the screen, which is a good thing as it wasn't the brightest of ideas.
This new Dashboard interface will be released to users this fall and I must say I'm really looking forward to it.