According to e report in The Wall Street Journal, Apple and Google are in a battle to secure exclusive rights over popular mobile games. The two giants are said to be hard at work at courting top-tier game developers to ensure their games arrive on iOS or Android first.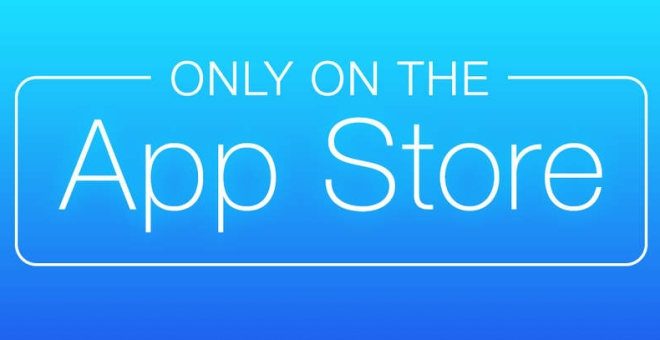 Neither Apple nor Google offer developers money for exclusive titles. Instead, they place the coveted titles prominently in their app stores. A prime spot in an app store could cause a tenfold spike in daily downloads, thus resulting in massive revenue.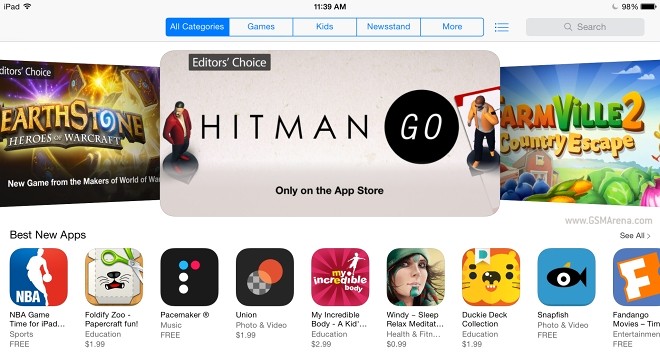 As you can see in the screen capture above, Apple has factored exclusive video games into its App Store editorial process. Titles recommended by the company's developer-relations staff are given greater consideration.
Amazon is also trying to bring its own exclusive titles. Last week's leak of the retail giant's upcoming smartphone was accompanied by a report which revealed that the company is pursuing developers to create exclusive content which takes advantage of the upcoming device's multiple camera units.
Currently, Cupertino seems to have the edge in the process. There are simply more and better exclusive video games in the Apple App Store than in the Google Play store. Examples include well-known titles such as the Infinity Blade trilogy, through hot new games such as Hitman Go, all the way to Sega Genesis classics such as the Streets of Rage and Golden Axe franchises. Additionally, Apple has managed to secure exclusivity over popular games like Plants vs. Zombies 2, and Cut the Rope 2 at their launch. The titles arrived on Android months later.
The reason for iOS's dominance lies in Apple's street control over the hardware it runs on – it makes developing and optimizing games much easier. Android on the other hand is a tad more challenging due to the wide array of hardware the OS runs on.
The fight over exclusive mobile video games should hardly catch anyone by surprise. Over 70% of the $16 billion spent on mobile apps last year went to games.