WPP, the popular marketing communication services company, has announced its BrandZ list of top 100 most valuable global brands for the year 2013. The company has adjudged Apple as the world's most popular brand while Google took the second spot.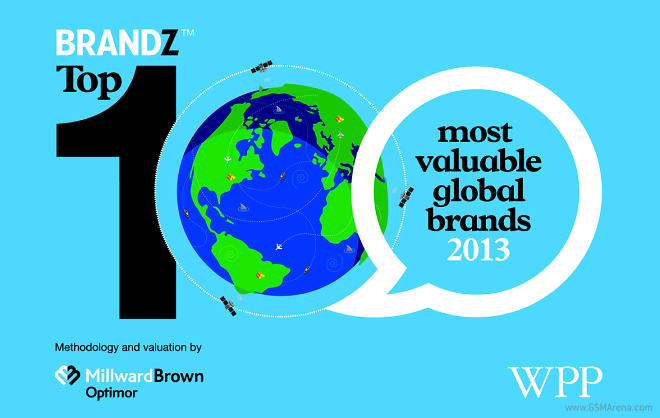 The list consists of the best brands in the world and the top 10 positions include IBM and Microsoft as well as AT&T and China Mobile.
Surprisingly, the current global market leader Samsung is far behind at 30th position, way behind its arch rivals Apple. Apparently, some other smartphone manufacturers like Nokia, HTC, LG, Sony, Huawei and ZTE did not manage to grab a spot in the top 100.
Check out the source link below for the entire list of most valuable global brands of 2013.