IDC has confirmed that worldwide tablet sales are selling sluggishly.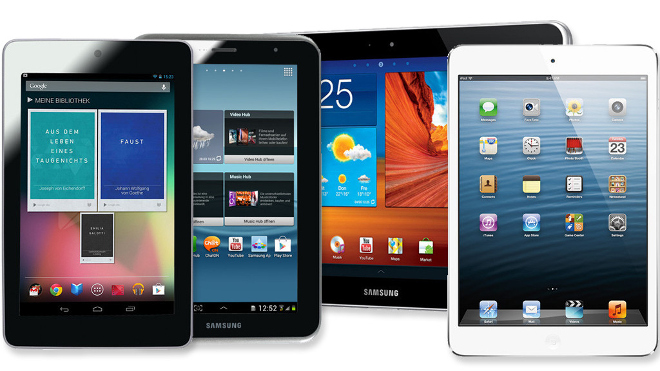 There was only a 3.9% growth in sales as compared to last year, suggesting that the entire tablet market may be reaching a point of stagnation.
"The rise of large-screen phones and consumers who are holding on to their existing tablets for ever longer periods of time were both contributing factors to a weaker-than-anticipated quarter for tablets and 2-in-1s," said Tom Mainelli, IDC Program Vice President, Devices and Displays. "In addition, commercial growth has not been robust enough to offset the slowing of consumer shipments."
Apple is still on top of the game with 16.4 million tablets shipped in Q1 2014; a 9.6 million decrease from Q4 2014, and a 3.1 million decrease from Q1 2013. In spite of this decrease, Apple's market share only subsided to 32.5%, only a .7% decrease from the prior quarter.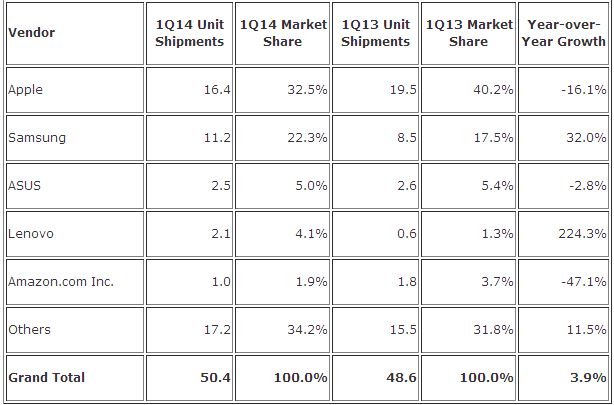 Do you think that this is a sign of the times? Are people all tableted-out? Or does there need to be more innovation in the tablet industry to for the market to experience a sales boon? Sound off in the comments!