Toshiba and Carphone Warehouse are bringing "the world's thinnest tablet" – the Toshiba AT200, or as users stateside know it, the Excite X10. It measures just 7.7mm thick and weighs 535g.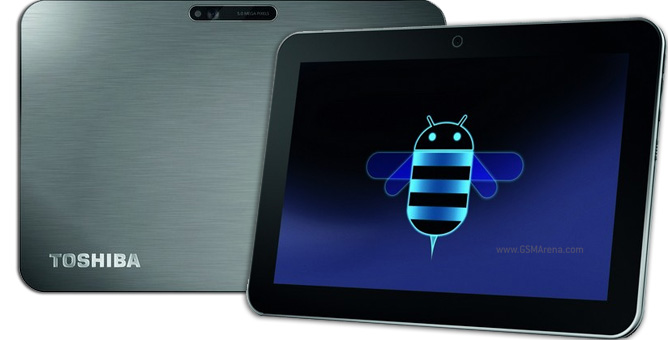 We first saw the AT200 last September at IFA when it beat the Samsung Galaxy Tab 7.7 (another tablet to debut at IFA) by 0.2mm in terms of thickness, despite having a larger 10.1″ 1280×800 screen.
The AT200 runs Android 3.2 Honeycomb (it will be updated to 4.0 Ice Cream Sandwich later on). It's powered by two Cortex-A9 cores running at 1.2GHz and has 1GB of RAM.
Other specs include a 5MP main camera with 720p video recording and a 2MP video-call camera. There's a miniHDMI port along with a miniUSB port and a microSD card slot.
The Toshiba AT200 is available in two versions 16GB (£399) and 32GB (£449). Both are Wi-Fi only. It's exclusive to the Carphone Warehouse in the UK and is available only online for now. Starting February 15, you'll be able to get it from brick and mortar stores too.