Huawei Ascend P6 is widely advertised as the world's slimmest smartphone to date. Indeed there is no thinner smartphone in our database so far and we just had to see it live. And here it is – the Ascend P6 knocking on our office doors.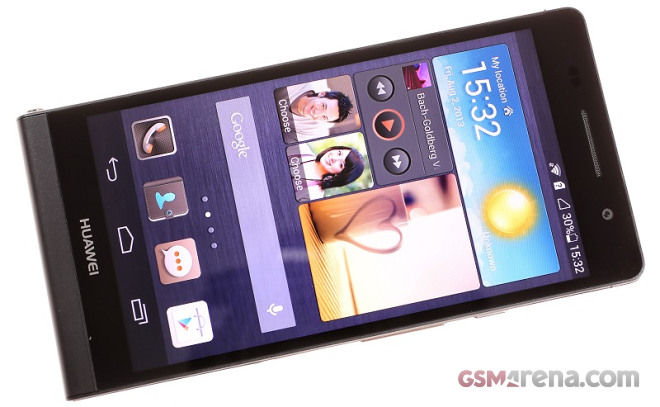 Huawei Ascend P6 is powered by company's home-brewed chipset – the K3V2 – featuring a quad-core 1.5GHz Cortex-A9 processor, a 16-core unnamed graphics unit and 2GB of RAM. We've already met this configuration within the Ascend Mate phablet and we know it performs very well on a 720p screen.
The Huawei Ascend P6 is certainly the slimmest smartphone we've seen so far, but it doesn't stop there. The phone is really beautiful – it has a cool textured back imitating metal that looks really classy. Our only issues with the design is the metallic framing that covers the side which does resemble the iPhone's profile a bit too closely.
No more teasing, here comes our hands-on video.
We are already working on our in-depth review and so you might want to keep an eye on our homepage next week.