When Samsung announced its Galaxy S III Android flagship, it also unveiled several cool accessories that would allow you to "cut the cord" – go the wireless route on things like HDMI TV-Out (with the AllShare Cast dongle), listening to music (with the S-Pebble) and charge phone without plugging any cables with the wireless charging kit.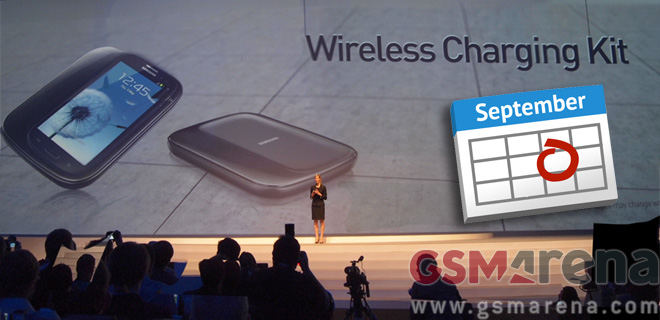 Well, it seems that we'll have to wait for a part of this cable-free dream to come true as the wireless charging kit has been delayed.
Retailer MobileFun UK is reporting that the kit won't be released alongside the Samsung Galaxy S III, which will hit the shelves in Europe at the end of this month. In fact, it won't be until September when we'll get to do some cable-free charging with the S III.
At least if we want to use the official accessory that is – the retailer is reportedly looking into providing third-party alternatives before Samsung finishes up whatever it needs to do before launching the wireless charging kit.