Microsoft launched the free Windows 8.1 and Windows RT 8.1 updates just four days ago. Lots of Windows 8 users are probably already running on the latest version of the OS, while many of you owning Windows RT-powered slate still can't download the update.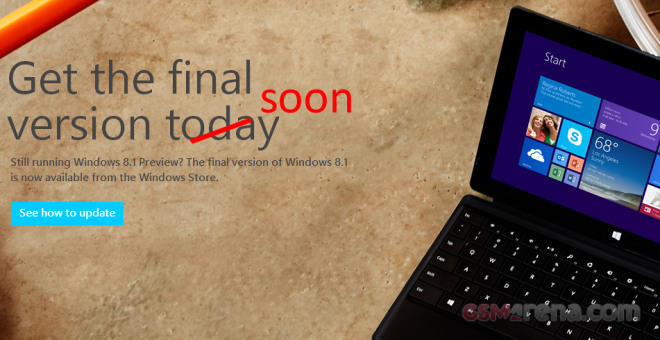 Don't you worry, the problem is not in your device, it's in the update itself. As it turns out Microsoft has removed the update from the Store because it causes boot issues to some RT devices.
Here is Microsoft's official statement:
Windows RT 8.1. Microsoft is investigating a situation affecting a limited number of users updating their Windows RT devices to Windows RT 8.1. As a result, we have temporarily removed the Windows RT 8.1 update from the Windows Store. We are working to resolve the situation as quickly as possible and apologize for any inconvenience. We will provide updates as they become available.
Hopefully Microsoft will resolve this quickly and resumes the updates next week.