Yesterday, Microsoft announced the newest version of their mobile operating system, Windows Phone 8. But while it's a solid upgrade over the current Windows Phone 7.5, those who own the current devices have been left in the lurch, with just the new homescreen and a couple of minor features being offered as part of the Windows Phone 7.8 update.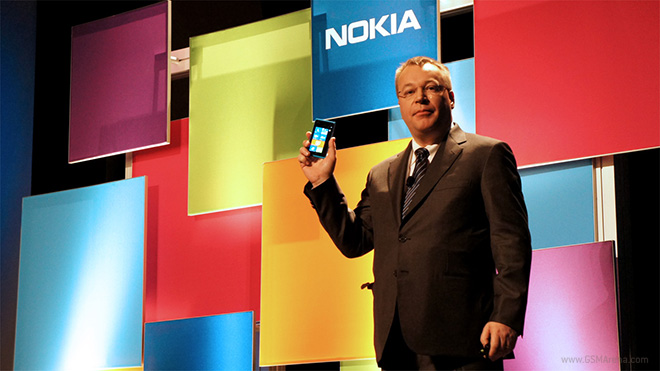 Naturally, the people are upset about it, since companies like Nokia were launching their flagship products like the Lumia 900 based on Windows Phone 7.5 not too long ago and people bought these thinking that they will be upgraded to Windows Phone 8 in future and get all the new features. One such customer was Luke who had bought a Samsung Focus in the past and then switched on to a Nokia Lumia 900.
His journey hasn't exactly been smooth but despite that he stuck with the platform. Now imaging his chagrin when he learned yesterday that he was being rewarded for his loyalty by an update to the homescreen, for a phone he bought three weeks ago. So he penned a letter to Stephen Elop, Steve Ballmer and Ralph de la Vega, CEO's of Nokia, Microsoft and AT&T respectively expressing his disappointment. Here's a small portion of his letter:
I just watched the Windows Phone 8 announcement and learned that the Lumia will not be upgradeable to WP8, it will more or less get a skin with the new live tiles and a few other features… at the end of the day unless one of you responds and convinces me to stay with Microsoft Windows Phone, Nokia Lumia or Att wireless I will just wash my hands of all three companies and move over to Verizon. I hear Google makes some nice LTE phones over there.
Surprisingly, Mr. Elop chose to reply to his letter, with the following:
Thanks for your note, Luke.

As we showed today, we have a lot of exciting capabilities coming as part of a pattern of updates for the existing Lumia products. This includes some of the most significant visual elements of WP8 – for example, the new start screen. As we have always been, Nokia is committed to delivering a long term experience to any purchasers of our products.
It's not much of an answer but there is not much that Elop can say at the moment and I presume he is as disappointed as Luke is at Microsoft's ridiculous decision.
Also, its' almost a given that yesterday's announcement will most probably kill the dwindling Windows Phone sales till the new crop is out. Nokia would be getting hit the hardest, betting solely on Windows Phone as a platform of choice.
You can read the entirety of Luke's letter in the source link below. Also, if you bought a new Windows Phone recently, let us know what you feel about the whole situation in the comments below.