The recent leak of a Windows 10 consumer build (9901) has provided tech-enthusiast and Windows fans alike with information on a lot of previously unannounced features of the upcoming OS release. And while Xbox and Cortana integration are obviously on their way we are yet to see one of the exciting features boasted by Microsoft – ability to run Windows Phone applications on a desktop Windows distribution.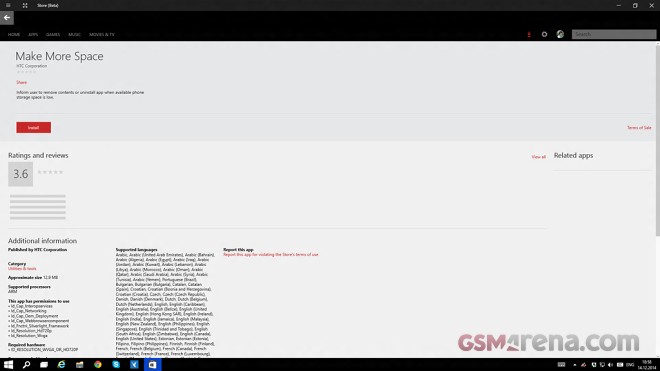 The leaked Windows 10 build in question has given us a possible glimpse of precisely this feature. An interesting picture popped up on twitter, showing HTC's "Make More Space" app listed in the Windows 10 Store. The application is clearly intended for Windows phone, as evident from its listing.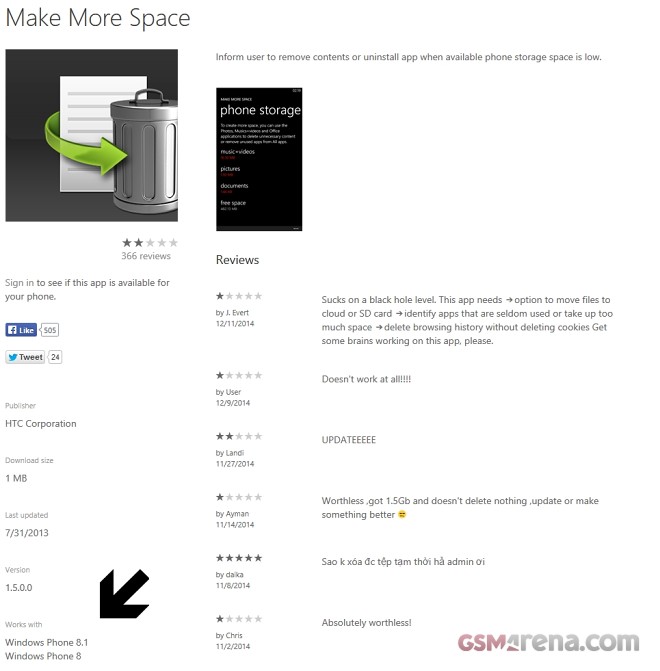 Unsurprisingly the app can't be installed properly, but this might be interpreted as a clear sign of the anticipated cross-platform compatibility. The other option is, of course that this is some bug, which is to be expected out of a beta build and furthermore a leaked one. The current state and future plans for the particular feature are still very unclear, but all the recent commotion around Windows 10 is still indicative that the new OS is actively in the works and will hopefully hit consumer markets sooner than expected next year.