The latest data out of AdDuplex indicates that the latest version of Windows Phone, WP8, is now on four of every five devices running Microsoft's mobile OS.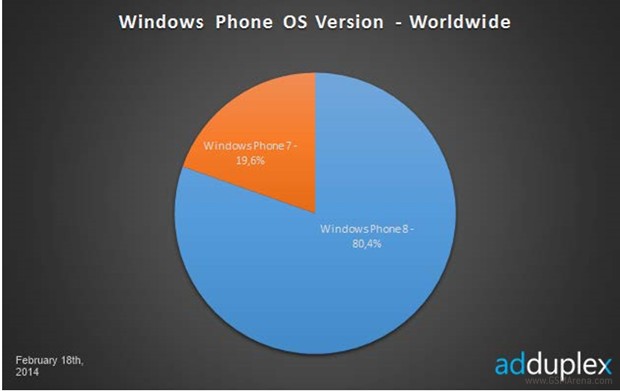 This comes as a result of growth of the WP ecosystem through both adaptation of new handsets and retirement of older Windows Phone 7 handsets.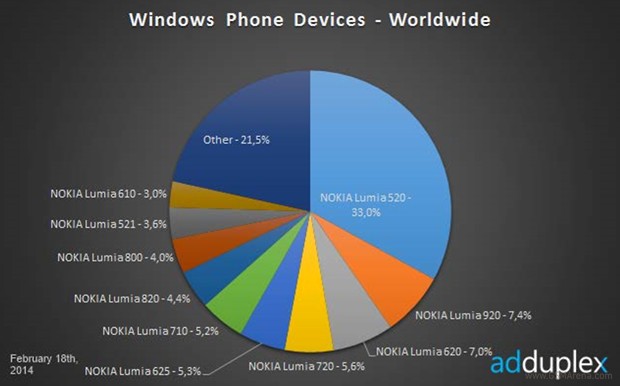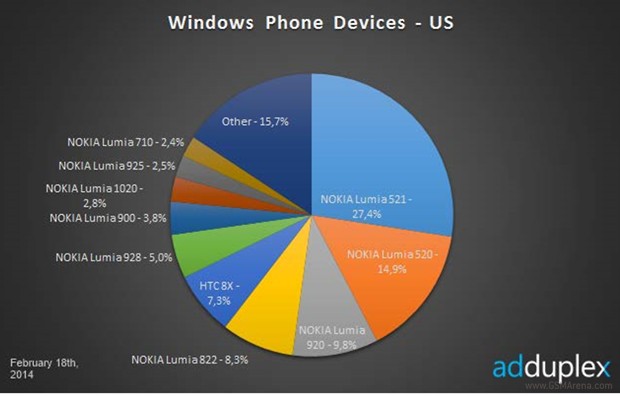 One of the stars of the WP8 surge is the Nokia Lumia 520, which currently accounts for a third of all Windows Phone handsets globally, and over 40% in the US (alongside its US variant, the Lumia 521).
However, Nokia's higher-end handsets, the Lumia 1020, 1320, and 1520 have yet to make their presence felt. We'll see whether the upcoming release of Windows Phone 8.1 will be able to attract a more tech savvy crowd that the more affordable Lumias could not.