The first device to run the final Windows Phone 8.1 revision is out now – the Lumia 630. We've met with the little fella and already done a proper review. But as it seems we'll be unveiling new features for days to come.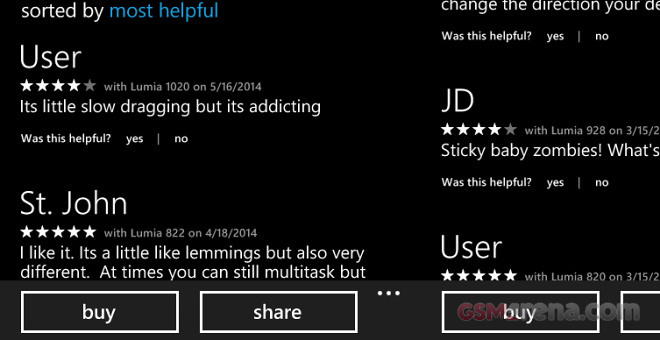 The latest update we find in the Windows Phone 8.1 concerns the Store.
In addition to the automatic updates feature and the easier Check for Updates functionality, the reviews section has also been updated. You can now see which device each reviewer was using to test a given app.
This is surely a helpful option, especially for those running on a low-end WP smartphones with dual-core processors or with just half a gig of RAM.