Windows Phone 8.1 has already received its first general distribution release (GDR1) but now rumors are pointing to the second one. According to sources claiming they've played with a functional WP device running the GDR2 software the settings menu can finally be sorted alphabetically.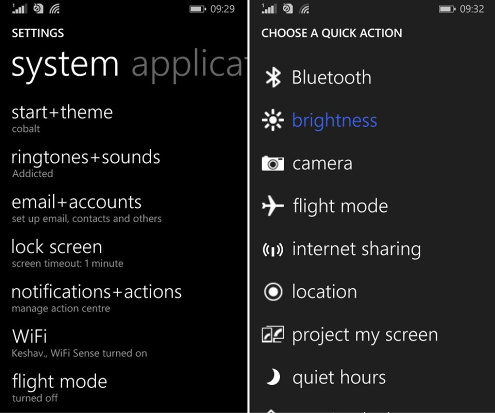 Currently the WP settings menu is a list of settings prioritized the way Redmond saw best and is very confusing to many users. The source claims that the Action center will carry a mobile data toggle and that Cortana (while still in Alpha phase) will become available to more markets.
We've heard that GDR2 will bring support for Qualcomm's Snapdragon 805 chipset and 2K display resolution support but no such things have been disclosed by the source.
Rumors suggest that the GDR2 developer preview will arrive in October but it could make it sooner than that.