Microsoft plans to launch the 6.6 update for their Windows Mobile OS next month bringing capacitive touchscreen support, among other performance optimizations and bug fixes.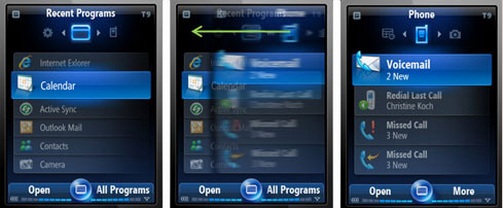 The official announcement of the new version will most probably take place at the MWC 2010 in February in Barcelona.

I have to admit the Windows Mobile 6.5 did well into the smartphone sector and the capacitive-display-packing HTC HD2 was a huge success. So bringing native capacitive touchscreen support is definitely the next logical step.
Despite the fact Windows Mobile 7 is cooking in the Microsoft labs, it seems they won't give up the 6.5 version and will continue to improve it. The bad news is that this extra work on the 6.6 version may result in delaying WinMo 7 for the early 2011, instead of releasing it in 2010.
I am still hoping that this rumor is wrong and the actual Microsoft event in Barcelona will be the unveiling of Windows Mobile 7. After all Microsoft were pretty clear that even WinMo 6.5 wasn't a part of their plan, so why bother with another minor update?