An upcoming version of Skype for Windows 8 has leaked showing off an interface optimized for touch interfaces (read: tablets).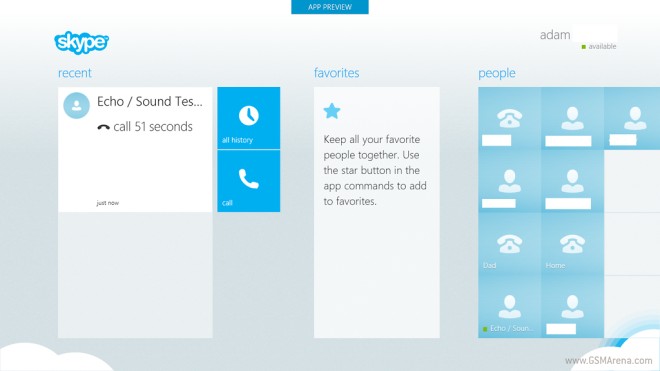 It's styled using the Metro Modern UI, characteristic of the upcoming Microsoft platform.
Some highlights include the ability to pin favorite contacts, as well as use pay-as-you-go and monthly payment options for landlines.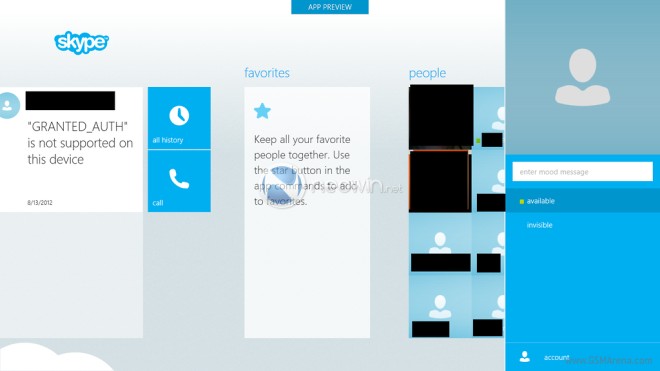 The app runs smoothly and with almost no issues with its updated interface. When chatting with different contacts, the background changes to let you easily identify who you're talking to.
The app preview is in very polished, so we are hoping to see it released in the very near future.