Microsoft will be releasing an update to the current Windows 8.1 OS, tentatively called Windows 8.1 Update 1, on March 11, according to ZDNet. The update will brings several under the hood changes, as well as a bunch of user facing ones that will help bridge the gap between the desktop and 'Metro' modes.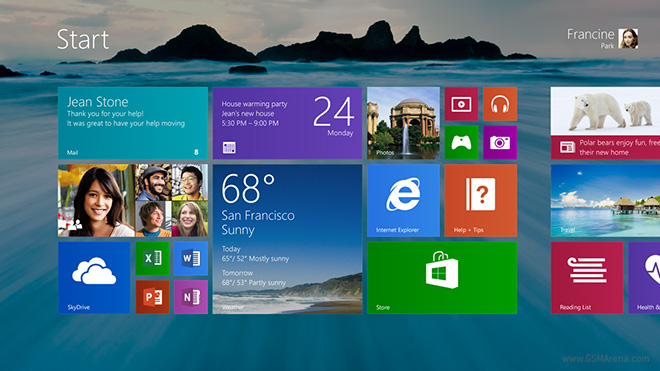 One of the new changes said to be present in Update 1 is the ability to pin Metro-style apps to the taskbar in the desktop mode. This will allow you to launch those app quickly just as you would a standard desktop app. You can also hover over the icons of minimized apps to see a thumbnail preview. Lastly, Metro-style apps are also said to get a close button that will make it easier and more obvious on how to quit an app.
As far as under the hood changes are concerned, Update 1 will feature reduced memory and disk space requirements, which will enable it to work better on cheap small tablets.
The update should be free and will be provided through Windows Update.