In an effort to boost sales and use of their Windows 8.1 tablets, Microsoft has slashed prices on a bunch of devices in the Microsoft store.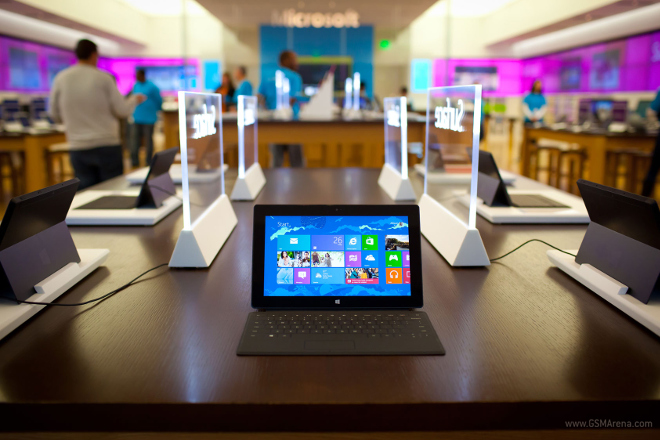 The Toshiba Encore, Lenovo Miix 2, went from $299 to $249, and the Dell Venue Pro from $299 to $229. It should also be noted that all of these tabs carry 32GB of storage space.
Probably the most interesting price cut of the bunch is the Venue Pro's. By pricing the Windows slate at $229, Microsoft is going head to head with Google's Nexus 7, and offering more storage space in the process; 32GB vs 16GB. In terms of real storage use, however, depending on the applications and the OS partition, this really means an extra 4-6GB for users. The Nexus 7, however, does have a higher resolution screen at 1920×1080, but the Venue Pro's screen is 1.1" larger than Google's tablet.
On the processing side, all three of the tables sport an Intel Bay Trail Z3740D chipset, which has an integrated GPU and is praised for its performance across the Windows 8 tablets.
The move by Microsoft becomes more interesting when you consider that they are selling the Dell Venue Pro at a lower price than Dell itself, showing that the company is trying to build the brand of their Microsoft store. Also, by selling the tablets at such low prices to foster faster adoption, chipset maker Intel will also stand to profit. The processor manufacturer enjoys a high margin from tablet chips, so the more people that buy the big pieces of touch tech, the better it is for Intel.
We have yet to see if the price drops will force enough people to adopt Windows 8.1 tablets as their computing vehicle of choice. The big question that remains is can manufacturers create Windows tablets that strike a balance between speedy performance and longer battery life. Do you see 8.1 tablets catching on?