Microsoft is working hard on the much anticipated launch of the Windows 10 operating system. The software giant has announced it will make Windows 10 available across 190 countries and in 111 different languages. No specific date has been revealed yet, though.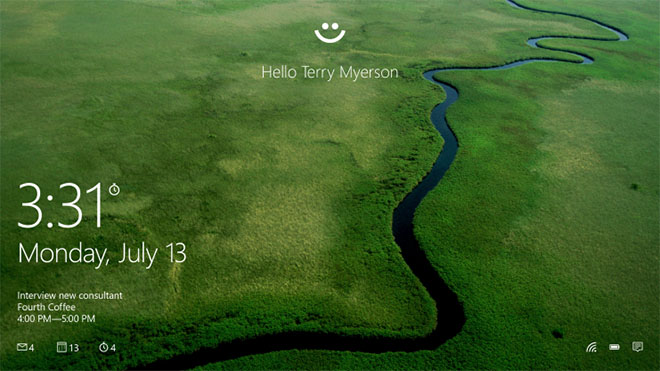 With over 1.5 billion users around the globe, Microsoft aims to make Windows 10 a desirable upgrade. That's helped by the fact that existing users of Windows 7, Windows 8.1, and Windows Phone 8.1 will receive a free upgrade to Windows 10 OS for a uniform seamless experience across devices.
Microsoft showed two new security and personalization features. Windows Hello is the new biometric authentication system that requires specialized hardware which includes a fingerprint reader, illuminated IR Sensor and couple of other biometric sensors. Those Sci-fi movies like biometric authentication will edge one step closer to reality then.
Besides that, the company will also introduce a new feature called Microsoft Passport which acts like a single password based gateway to securely authenticate the access to different websites, networks and web apps without having to send a password every time.