Microsoft will be detailing the upcoming Windows 10 in two weeks, but the new features keep leaking on a daily basis. Recently we learnt Microsoft is working on a stand-alone web browser called Spartan, which should replace (though not put to rest) the Internet Explorer.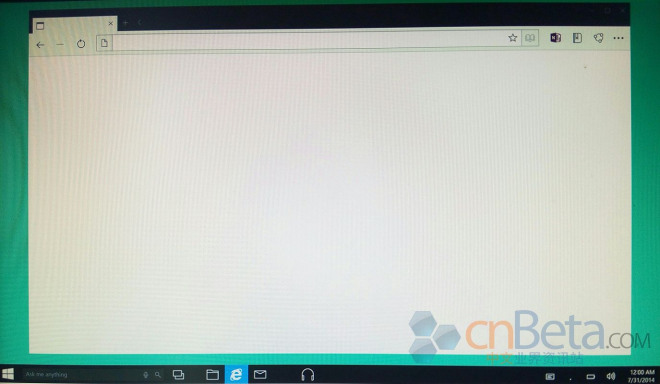 Today we get to see more of Spartan and the brand new and redesigned taskbar, which comes with the new looks of Windows.
So, the new taskbar gets a Modern paintjob, with new icons and simplistic color scheme. The new taskbar is rumored to premiere with the upcoming Windows 10 Consumer Preview, which should make it to the public in the upcoming weeks or months.
We already talked about Spartan. It will be a new web browser distributed within the Windows Store. This will allow Microsoft to update it regularly and bring it up to date with the competition. Internet Explorer won't disappear due to compatibility issues and its support will continue as many enterprise clients are relying on IE.
The virtual assistant Cortana will be closely integrated with Spartan and will do various searches and tracking processes for you.
Spartan will offer a new way to group opened tabs, it is also rumored to pack themes support though it will be added with an update after launch.
At the Windows event on January 21 Microsoft is also expected to talk about Windows gaming. Windows is supposed to be a unified platform now, with all of Microsoft products being able to work together. What does this mean for the Xbox One? Hopefully we'll find out on January 21.