It looks like Gmail users will soon be able to pay bills without leaving their inbox. According to a report in Re/code, Google is working to bring the aforementioned functionality to its popular email service.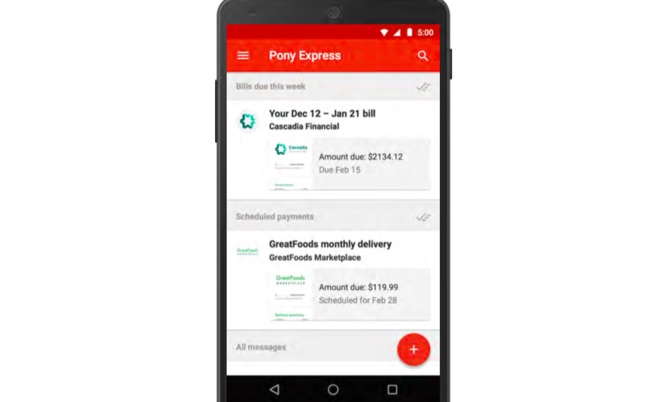 Google's future offering is reportedly dubbed Pony Express. Set to launch in Q4 this year, the nifty service might launch under a different name.
According to documents obtained by Re/code, users will have to go through a step-by-step authentication process. The latter will require them to provide personal information to a third-party company, which will verify their identity.
After a user is authenticated, his or her bills will arrive in Gmail or the Inbox application. Users will also be able to share the bill with other Gmail subscribers – such a solution will likely appeal to roommates.