The successor to the NX11, the upcoming NX20 interchangeable lens camera from Samsung has popped up in a series of images taken of a pre-production model.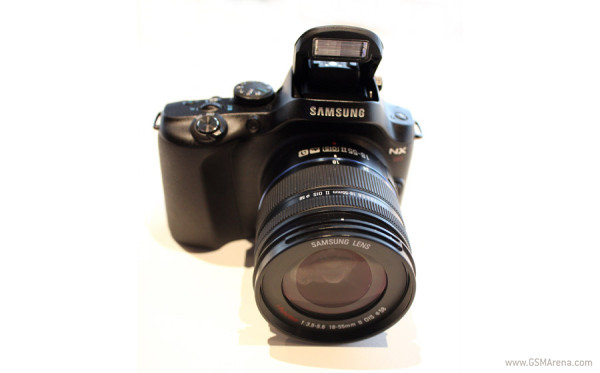 Interestingly, the NX20 will supposedly feature full WiFi support, enabling you to transfer or stream pictures and videos wirelessly to other WiFi-enabled devices. While it will still store its information on a data card, it is good to know that you won't have to lug around card readers and data cables everywhere you go.
While visually similar to the NX11, the upcoming NX20 is slightly larger. It is set to feature the same 20.3MP CMOS image sensor, as well as an ISO range of 100-12800. This is up from the 3200 maximum ISO of the NX11. It will also feature an 8fps continuous shooting with a maximum shutter speed of 1/6000, compared to the NX11′s 3fps and 1/4000. The new NX model also now features full 1080p recording, but has the same tilting 3-inch VGA AMOLED display.
Since they have a pre-production model out and about, it is not out of the realm of possibility that an official launch will come sooner rather than later.