When you try to connect two devices in a local wireless network, you usually have to choose between speed (Wi-Fi) or ease of connectivity (Bluetooth). But the Wi-Fi alliance has launched Wi-Fi Direct, which combines both advantages into one technology…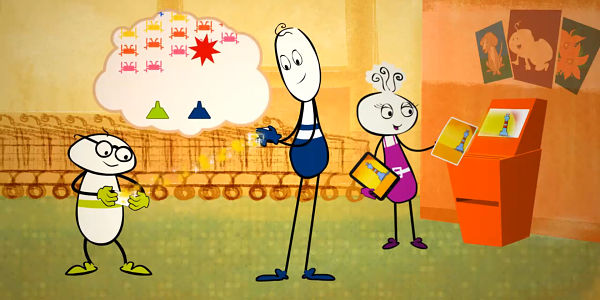 Wi-Fi offers plenty of bandwidth but you need to have a wireless network set up wherever you need to connect the devices (so a router is a must). That's not always desirable, sometimes even impossible. Wi-Fi Direct, as the name suggests, makes a direct connection between two (or more) devices with no middleman required.
Bluetooth 3.0 tries to address this issue too – the handshake between devices happens in Bluetooth (so no router needed), then the actual transfer goes over an 802.11 connection (achieving up to 24Mbps in the process). But for it to work, it requires both devices to be BT 3.0 compatible and those are still quite rare.
Wi-Fi Direct, on the other hand, requires only one of the devices to be Direct-enabled and it should be possible for a lot of older devices to gain such capability via a firmware update. This would work wonders for adoption.
Connecting two devices would be as simple as pressing a button. All Direct communications are secured by WPA2, so the ease of connecting doesn't mean lack of security. Wi-Fi Direct works with 802.11b/g/n and supports both 2.4GHz and 5GHz – there won't be a shortage of bandwidth.
Many Wi-Fi Direct devices will also be able to connect to several other devices at once – for example, a laptop can push a video to the TV while syncing with your mobile phone, all over Direct and with no router required.
Here's are the first devices to get Wi-Fi Direct certification:
Atheros XSPAN® Dual-band 802.11n PCIe Mini Card (AR928x)
Broadcom BCM43224 Dual-Band 802.11n 2×2 MIMO PCIe Half Mini Card
Intel® Centrino® Advanced-N 6200
Ralink MIMObility 802.11n 2×2 PCIe Half Mini Card
Realtek RTL8192CE-VA4 HM92C00 PCIe mini card