We took a trip into London this morning to pay a visit to Nokia who have been itching to show off the latest edition to the Lumia 800 family.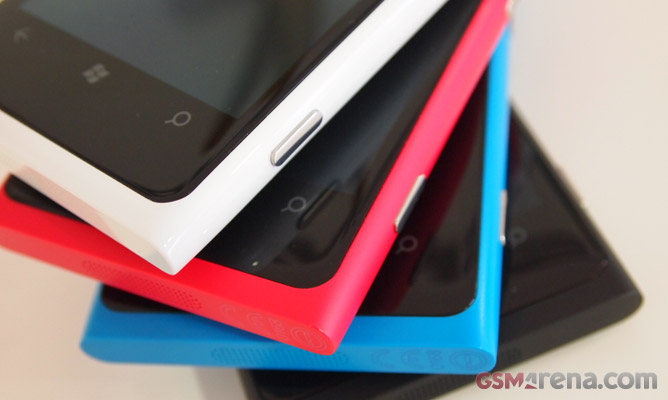 The white Lumia 800 joins the existing lineup of black, cyan and magenta handsets and we expect it to hit UK stores in March this year.
Alongside this lighter Lumia, Nokia have produced a "white" themed playlist so expect to be able to find a selection of corresponding tunes, from Barry White to the White Stripes. If you're a Lumia owner you can find this special playlist via Mix Radio on the Nokia Music app.
Of course the 'white edition' has fast become a staple of the flagship world, who could forget the inordinate amount of time it took Apple to bring us the white iPhone 4. We have of course, seen the white Lumia 800 before, almost. Nokia quietly unveiled a white N9 at Nokia World last year which of course plays the role of donor to the Lumia with its swish polycarbonate unibody.
Like the white N9, the white 800 uses a gloss finish as opposed to the typical matt polycarbonate of its brothers, in part due to the risk discoloration in some white plastics, but in this case it's more of an aesthetic choice.
The gloss finish doesn't run throughout the unibody of course and greatly increases the chance of the already smooth form slipping out of your hands. Using the provided case is a bit of an issue too, as unlike the other 800′s with their color-coded bundled cases, the white Lumia will receive a black case negating the point of opting for a shiny white device in the first place.
That being said, it does stand out from the rest of the 800 family and white phones do attract a particular favoritism among many prospective buyers. The white Lumia 800 is expected to hit UK stores at the start of next month coming to retailer Phones4U first before cropping up elsewhere and other European markets should be receiving it around the same time.