Despite its massive popularity, WhatsApp has been particularly laggard in updating its apps for new designs. So now three months after Apple released iOS 7, WhatsApp finally got around to releasing a design revision for the new OS.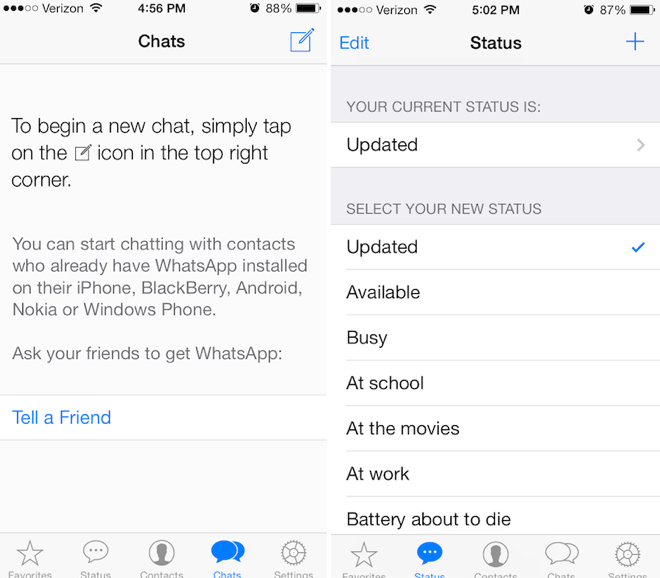 As you can imagine, the new app uses the minimal white design inherent to iOS 7. You also get the new set of icons and the chat bubbles have been made flatter and less glossy. There is nothing groundbreaking here and the design sticks to the mew guidelines without attempting to do anything new.
Along with the new design, there are some other changes as well, such as:
Broadcast lists: communicate with your classmates, work colleagues or just friends by messaging many people at once.
Improved share location: 3D map view, hide places, search places
Large thumbnails
New notification alerts and sounds
Application will now use your device text size as configured in iOS Settings > General > Text Size
New improved User Interface for managing your blocked contacts
Crop image before sending
The latest update is available for download for free from the link below.