If you find yourself searching for the popular messaging app WhatsApp on the Windows Phone store, you will notice that it is no longer available.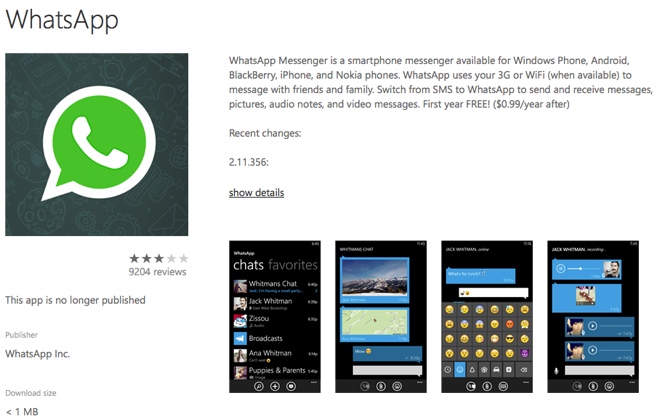 According to WhatsApp, there were some technical issues with the app, due to which it had to be pulled from the store. WhatsApp is now working with Microsoft to resolve these issues before the app can be submitted again.
Those who already have the app should have no issues, although new users will have to wait some time before the app is back on the store for downloading.