WhatsApp has started rolling out a new update across the various platforms that prioritizes the voice messaging feature of the service. This move probably comes after other messaging services have started incorporating and promoting their voice messaging feature.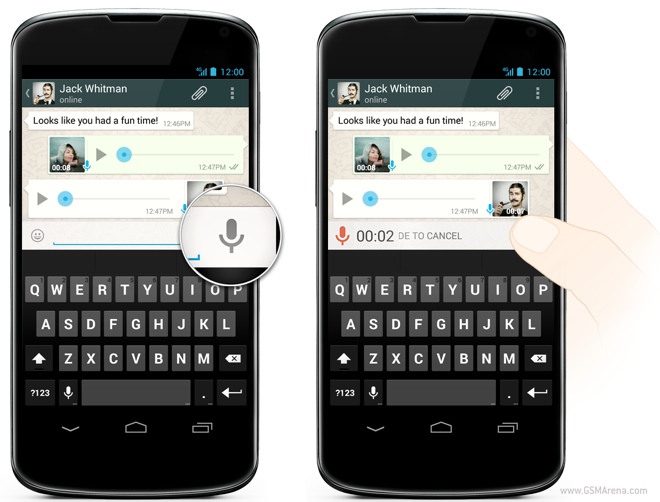 To be clear, this is not a new feature even for WhatsApp as the functionality was always available. The only difference is that now it is prominently placed in the UI with the latest update. Now, you'll see a microphone button instead of the Send button when no message is being typed in the message field. Press and hold this button and your message starts getting recorded. Slide left any time to cancel the recording.
After this point it is same as before. Your message gets sent to your recipient and gets downloaded automatically. You'll see the microphone icon next to the message turn blue from green when the message is heard. When you receive a voice message you will see a green icon as well that turns blue when you listen to the message.
Previously, you had to click on the attachment option and choose the audio option to send a voice message but the latest update makes the process much simpler. Having said that, I personally don't see a lot of reasons to send anyone voice messages so I preferred having it hidden in the attachment menu. If, however, you like sending voice messages then you should love this new update.
The updated version is now rolling out across platforms and should be available for your region shortly.