The WhatsApp client for Windows Phone 8 devices suffered from a minor problem with broadcast message reception.
The latest update, v2.11.356, for the popular messaging application, however, fixes this issue.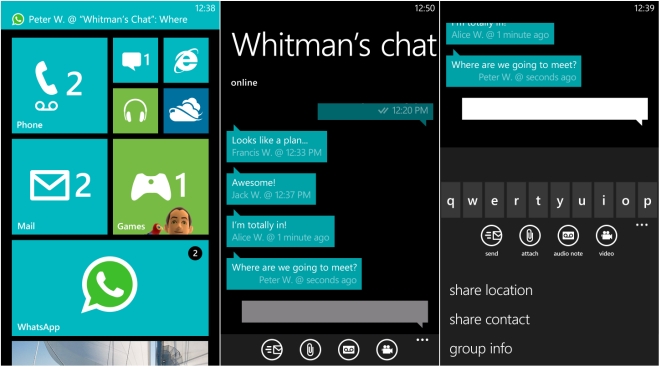 The newest update doesn't offer any additional features, such as allowing users to send music files, but many believe that this will be available soon.
If you've been having some WhatsApp grief on your Windows Phone, then don't delay and head straight to the Windows Phone Store and download the update today.