The week is done and so is the last poll we did. It faced probably the best portable tablets on the market currently in the face of the Samsung Galaxy Tab S 8.4 and the Apple iPad mini 2.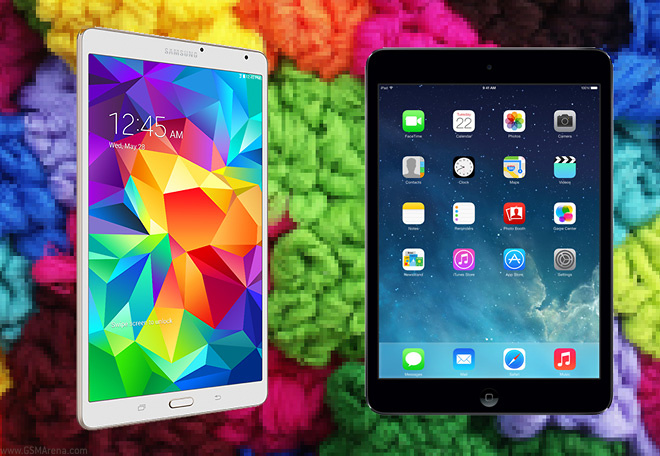 You guys gave your votes and now that we're about to close the subject we can reflect and see what's what. Some fights were very close the whole week and ended close, others ended with a big difference in scores. The verdict – sorry Apple fans but your portable slate got its digitizer handed to it in a statement win for the Galaxy Tab S 8.4.
Let's take a look at the votes, as usual, broken down into the five categories.
Design
First off its design – you guys had a very tough time deciding here. It was neck and neck for awhile there and finally the Galaxy Tab S 8.4 managed to secure its first win by a mere 10% margin.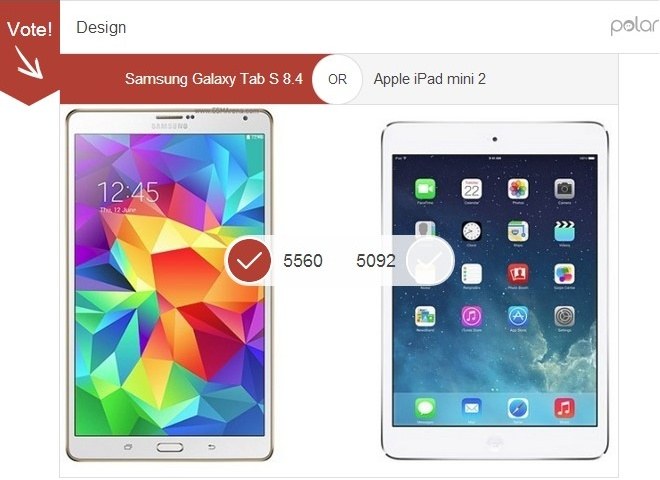 It seems that thin and tall gets more likes than broad and metal on this one.
Display
The display battle was the first commanding win for the Samsung slate and second overall. While the stellar iPad mini 2 staggered to get close to 3 thousand votes the Galaxy Tab S 8.4 flew past it with more than 7 thousand.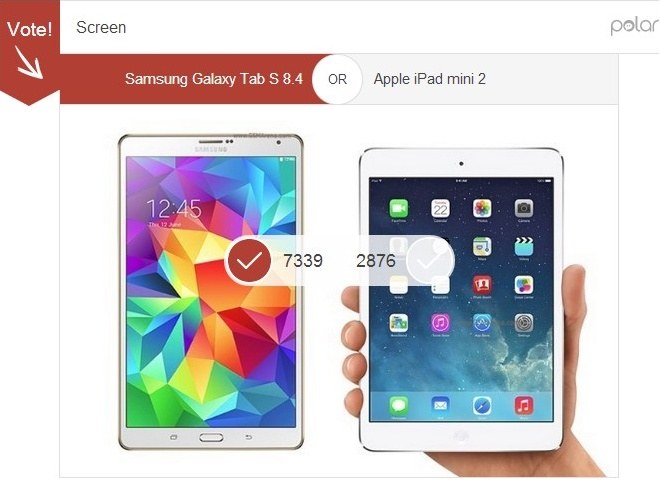 Pixels don't lie and the Galaxy slate has more of them plus it probably got more points for its Super AMOLED panel as well.
User interface
The battle between TouchWiz-skinned Android and iOS on a tablet was a heated one, just like design. But finally the Galaxy Tab S 8.4 took the lead and by the end of the week managed a comfortable victory. Three for three for Samsung.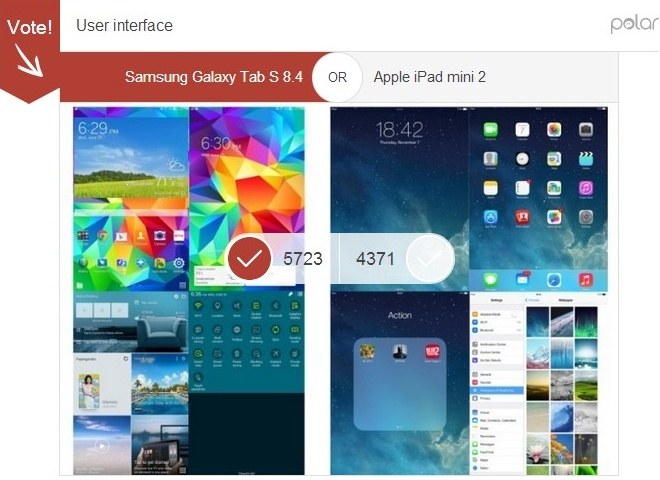 Camera
Finally come the two least interesting categories when we look at tablets – stills and video quality. The Samsung Galaxy Tab S 8.4 received more votes for its stills than the Apple iPad mini 2 got for both categories. The 8MP snapper got a very easy victory over the 5MP unit of the iPad mini 2.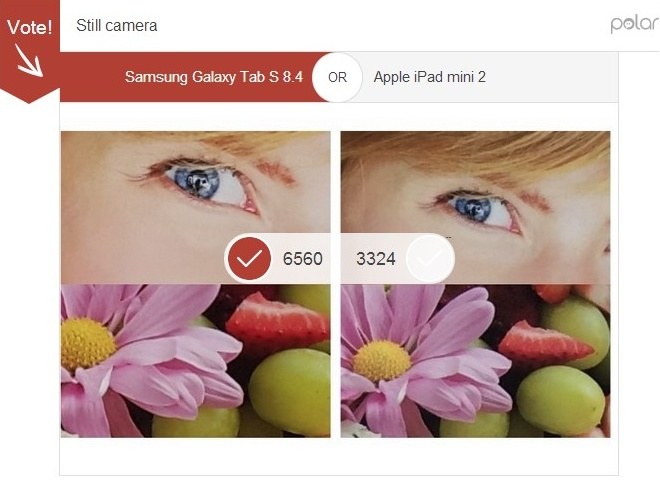 Video recording
Video recording was more of the same and then some – an even bigger victory for Samsung's camp here.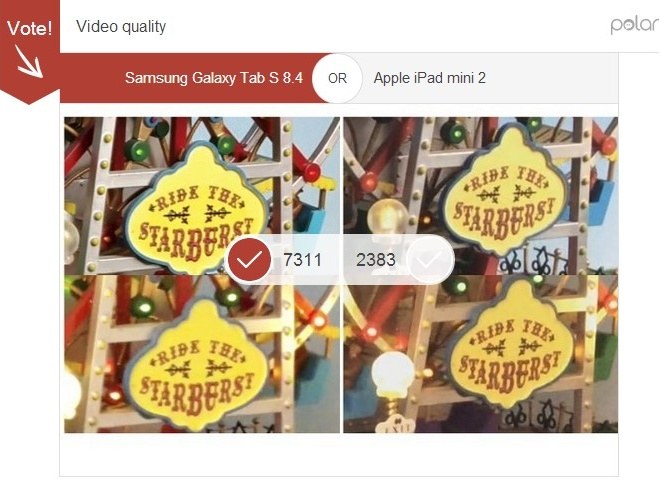 So overall the Galaxy Tab S 8.4 managed to trash the Apple iPad mini 2 on all but one front – design. And while this says more about its fan faithfuls more than it does about actual performance the Galaxy Tab S 8.4 didn't really need much of a boost from its faithfuls.
It comes almost 1 year after the Apple portable tablet and boasts better specs all around – a Super AMOLED panel with superior contrast and resolution, a better camera, slimmer body and latest software.
Still Apple will have its chance soon, when the Apple iPad mini 3 launches.