A number of interesting devices were unveiled in the last week of January and now you've had a whole week to vote to cast your favorite. The devices are concentrated around the mid-range and come from a varied selection of makers – Motorola, Samsung, HTC, Asus, ZTE and Meizu.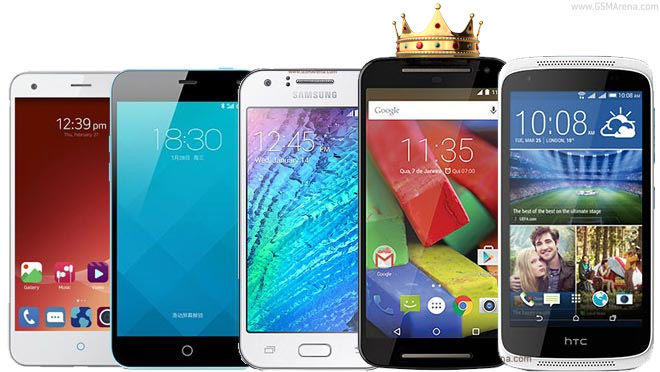 This was not a close race, a clear favorite emerged with second place far away in its rear mirror.
And it is the Motorola Moto G (2015), the scheduled LTE update to the second generation Moto G. It's limited in terms of availability for now but you no longer have to make the choice between 4G LTE and having the larger screen and stereo speakers.
A distant second is the Meizu m1, a mid-ranger after a series of flagship devices from Meizu. It beat the Samsung's new entry-level line that launched with the Samsung Galaxy J1 for second place.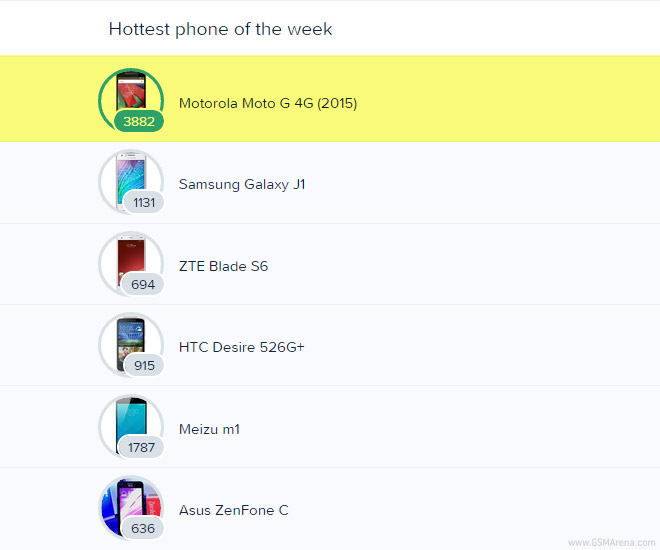 The Asus Zenfone C and ZTE Blade S6 nearly tied for the bottom. The Zenfone C may share a name with the popular Zenfone 2, but is nowhere near it in terms of specs, which perhaps had a negative impact on its popularity.