Last week, we asked you to tell us what you think about the Apple Watch and how you would size it up against an array of competitors. The results are now in and you definitely made it clear that Apple's new smart wearable just isn't your cup of tea.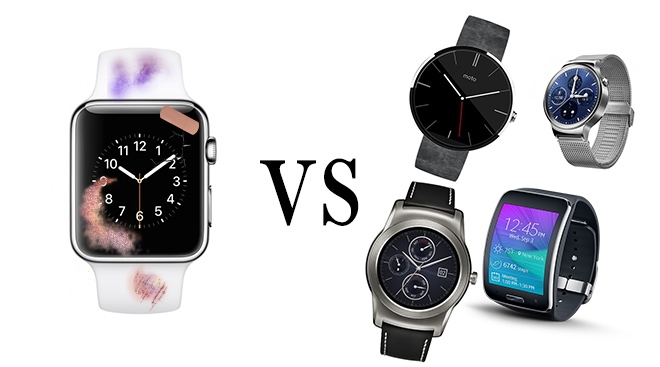 The Apple Watch took a hell of a beating in our polls and some of your comments seem to show why. Most of you seem to agree that poor usability and high price are major drawbacks to picking up an Apple Watch. But is seems that there one even more-prevailing opinion across the board – that all wearable devices, despite functionality, price, platform or manufacturer come with little actual purpose at this point in time. Cluttering said devices with apps also doesn't seem to be the answer, as most of you seem to be skeptical of Apple's "more is better" strategy for the wearable as well.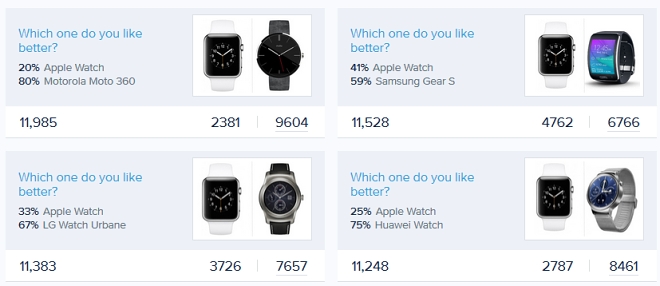 This being said, however, we can still take away some information from analyzing the numbers. Interestingly enough the watch that came out victorious in the end is the Motorola Moto 360. It does offer a combination of Android Wear, slick round design and a pretty budget-friendly price tag, so, we definitely understand the choice. As for upcoming devices, it seems you are excited about the Huawei Watch, rather than LG's Watch Urbane.