The LG G Flex2 was one of the most hotly-anticipated devices at our headquarters ever since it was officially unveiled at CES back in January. It finally made it in this week and gathered much the expected excitement with the entire office flocked around the box.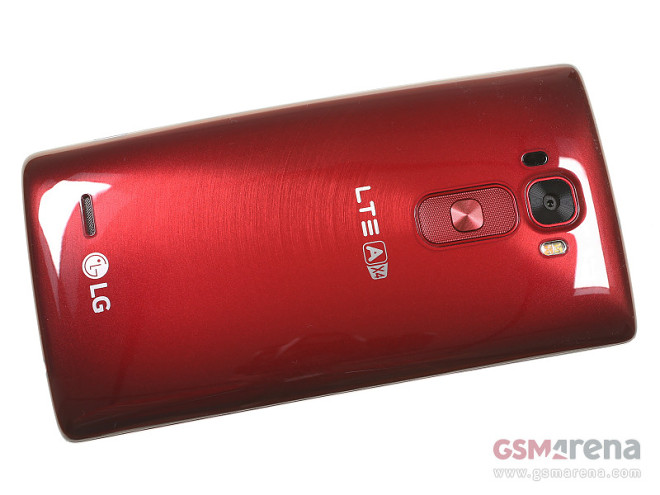 We quickly set about examining it and subjected it to our rigorous testing routines, and if you've missed our in-depth review, now is a good time to catch up. After you've familiarized yourself with the G Flex2, we've prepped a few polls for you after the break.
Design
The LG G Flex2 is one peculiar smartphone, there's no way around it. Its chief claim to fame is its unconventional design and opinions tend to be polarized on such subjective matters. The curved body is certainly striking and will draw looks of jealousy when you're out in public with the phone. The bright red color of the back isn't exactly inconspicuous either. Speaking of the back, that's where the other LG exclusive design feature is hidden – the self-healing coating, which does actually work, even if only on minor scratches. So without further ado, go ahead and tell us what you think of the design of the G Flex2.
Display
The previous generation G Flex came with a 6-inch screen of 720p resolution, which was unimpressive then and couldn't be a part of a device with the aspirations of the G Flex2 now. LG chose wisely and fitted a smaller 5.5-inch FullHD display utilizing P-OLED technology. Our tests revealed that the panel has great sunlight legibility, design-inherent infinite contrast and is reasonably bright. What's your say on the matter?
Performance
We're moving on to the most controversial topic of them all – performance. As the first device we test with a Snapdragon 810, we didn't know what to expect. Our test findings showed that the chipset was an excellent performer, and where it truly impressed was the graphics department.
Camera
Finally a few words about the camera. True, it has been borrowed from the LG G3, but processing is slightly different. A 13MP unit that also does 2160p video – not too shabby specs for sure.