Last weekend, we pitted the LG G3 against the Sony Xperia Z2, to see if you liked LG's new QHD-toting device more than the slick design aesthetic of the Sony Xperia Z2.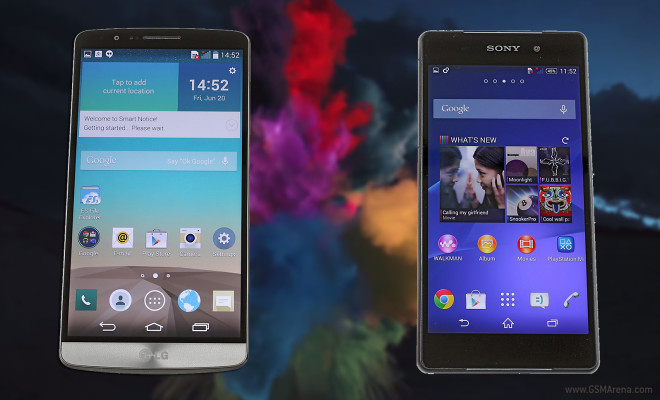 After all was said and done, the results were quite close. Let's see how you rated each device in design, display, user interface, and camera performance.
LG managed to squeeze a 5.5-inch display of higher resolution into a smaller footprint than the Sony device – an impressive feat in its own right – that was nonetheless not enough to sway users away from the elegant dual-glass panel design of the Xperia Z2. The winning margin was pretty slim, however, as the Xperia managed to garner only a 57% majority.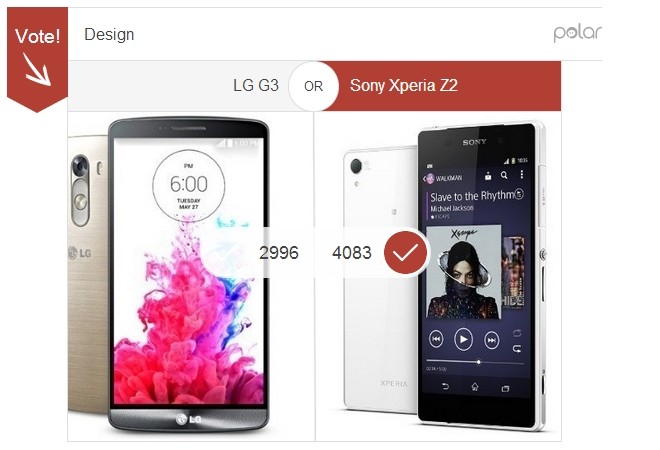 The display was one area where the QHD screen of the G3 was expected to the favorite, and the results showed exactly that. Despite its iffy contrast and sunlight legibility, the G3 was able to garner 63% of your votes.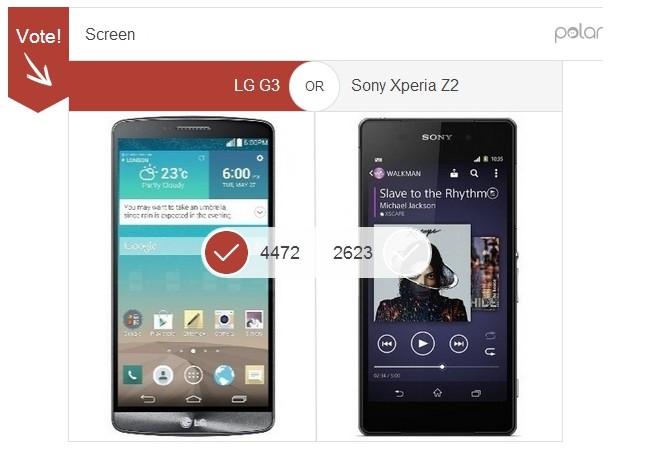 User interface was where we saw the closest battle. The Xperia Z2 and its wide range of multimedia extras just barely topped the Optimus UI found on the LG G3 by a margin of 6%.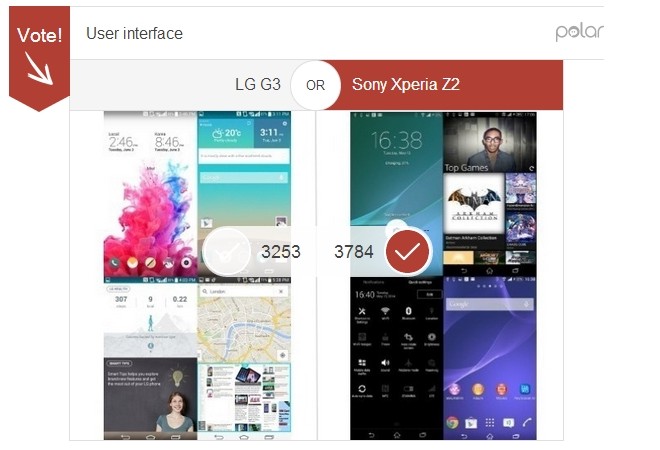 When it comes to still images, the pendulum again swung back in the favor of the LG G3. Despite the larger sensor on the Sony device, we saw better resolved detail and sunlight shots on the LG G3 in our own testing.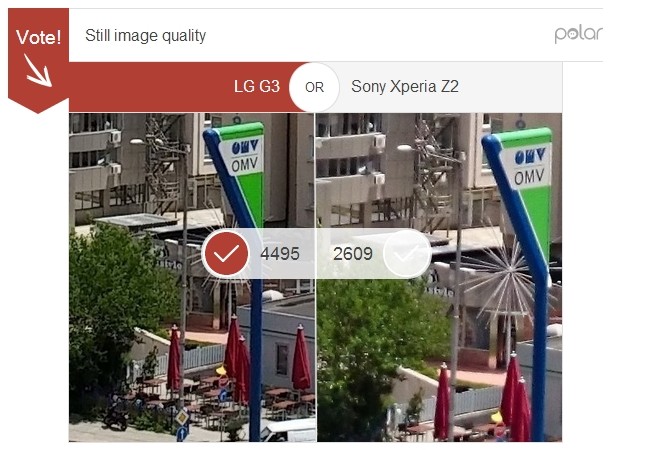 After splitting the first four tests, it came down to video recording quality to be the determining factor in determining which device would come out on top. The LG G3′s camera again helped it to victory, with almost 75% of you saying the LG G3 had the more capable camcorder.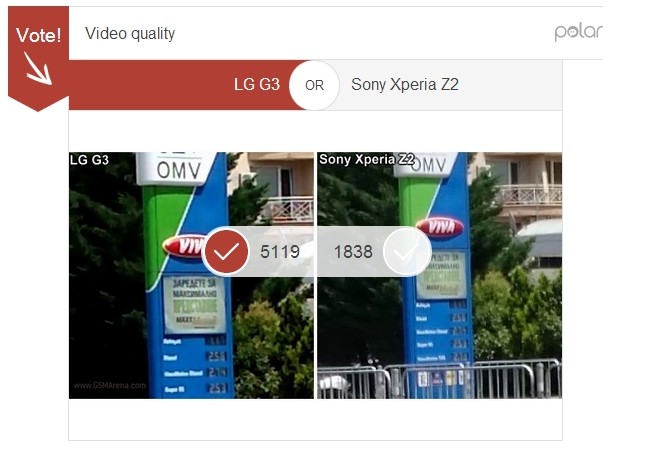 For our own take on how the Sony Xperia Z2 stacks up against the LG G3, take a look at our comprehensive shootout review.