Last week we asked you what you thought about smartwatches – there sure are plenty of them in the news recently and Google is finally taking them seriously with the dedicated Android Wear OS (perhaps because Google Glass didn't exactly explode).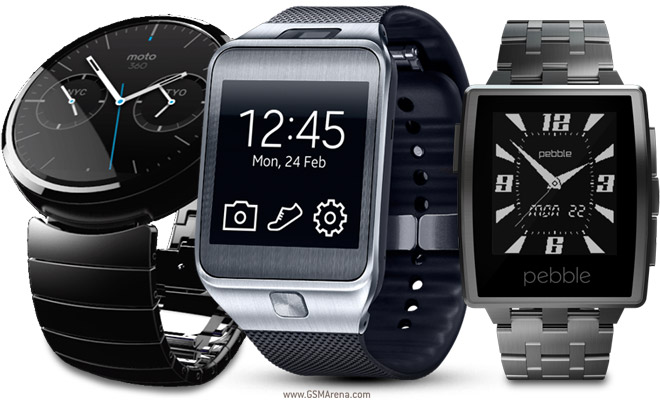 We have one clear result, while the others were much closer calls.
The big winner is the Motorola Moto 360 – we may know next to nothing about this smartwatch, but it's round, metal and pretty, which seems good enough for people. Over 90% of your votes went in its favor, not to mention that this poll collected the most votes overall, making the Moto 360 the clear winner this week.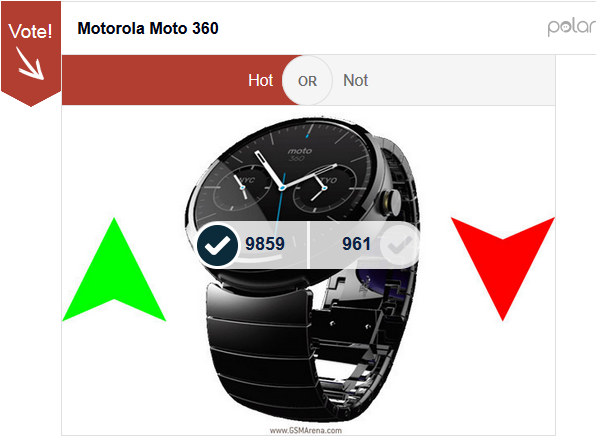 The LG G Watch, which was announced at the same time as the Motorola, didn't enjoy such a response – the vote was split down the middle, so LG might need to do some serious marketing before launching its Android Wear-based smartwatch. Or at least announce some more specs, we don't know that much about it either.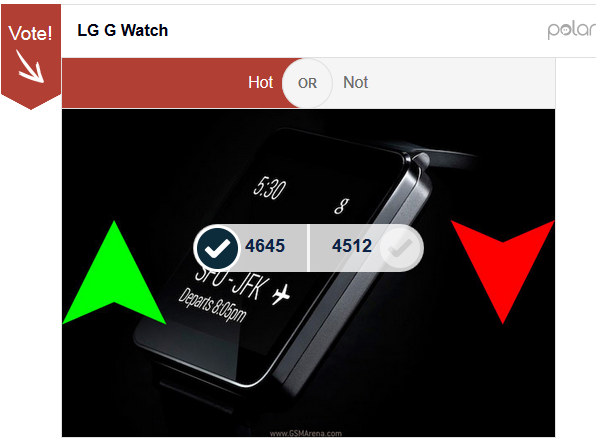 Moving on to the first loser – the Samsung Gear 2. The Gear smartwatches dropped Android just when it got smartwear-friendly and chose Tizen instead. That and a good deal of hardware polish describe both the Gear 2 and the cheaper Gear 2 Neo, but both got 60-70% negative votes.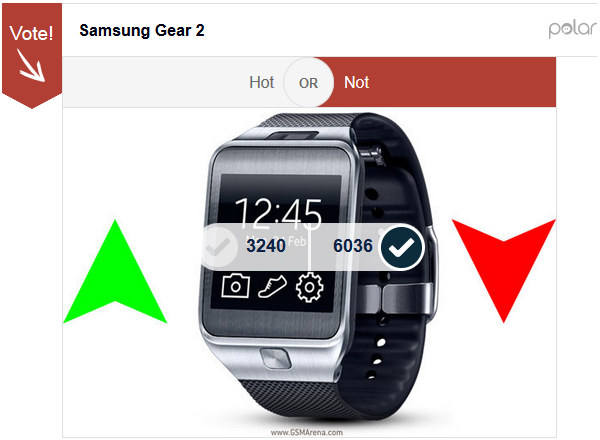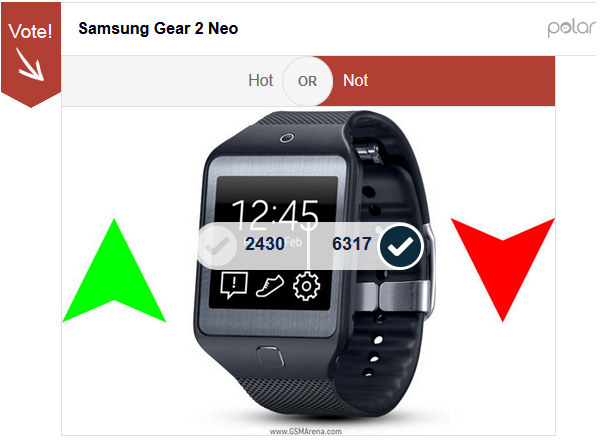 The Samsung Gear Fit, which has brand new design, proved a lot more popular with a 60% approval rating. We guess the sporty, smartband design will find more use in people's daily lives as an exercise tool. The other two Gears have heart rate monitors too, but that didn't save them.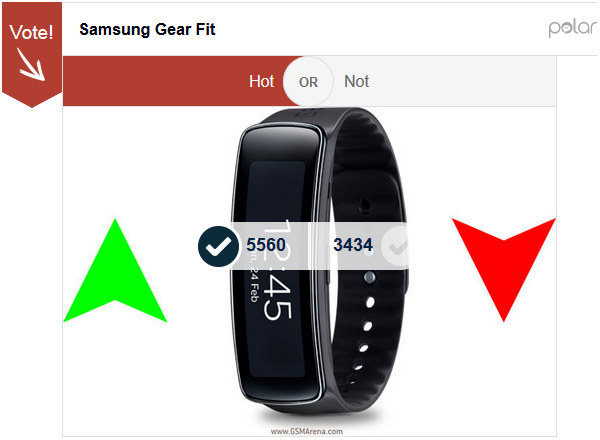 The Pebble Steel is hot on the Fit's heels – the more compact, metal body looks a lot better than the original, which sold in the hundreds of thousands. It's not an overwhelming success as the Moto 360, perhaps because it looks far geekier than it or due to its much less impressive screen.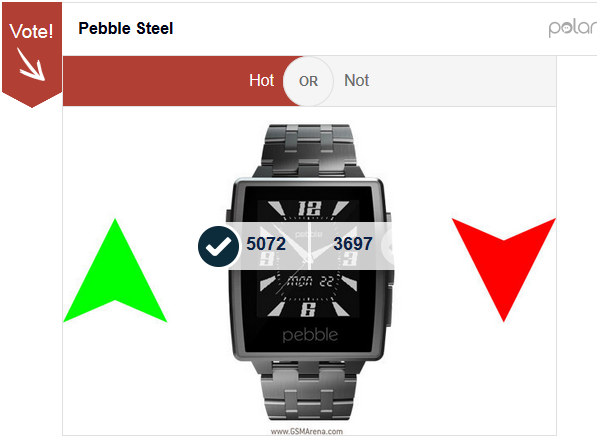 Sony has been dabbling with smartwatches for a while now and the SmartWatch 2 got an okay-ish vote from readers, at least compared to how the two Gear 2′s did. Like the Pebble Steel, the this smartwatch is just a display with few autonomous functions.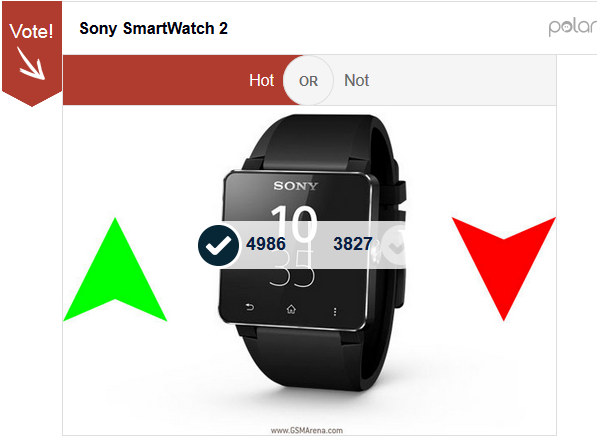 To be honest we were most surprised by the Qualcomm Toq. It has the most advanced display of the bunch – low power like the Pebble, but bigger, with better resolution and color! It can also function as a music player without the help of a smartphone.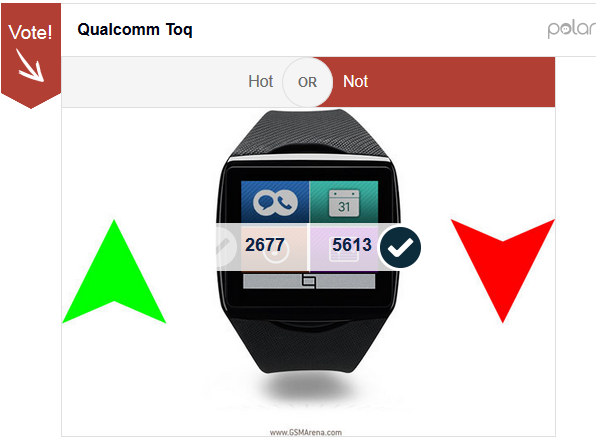 So, what was it about the Toq that you didn't like (nearly 70% of voters picked "no")?