Last weekend, we asked you to rate how the brand new Samsung Galaxy Alpha stacks up to the compact droid competition by pitting it against other top devices.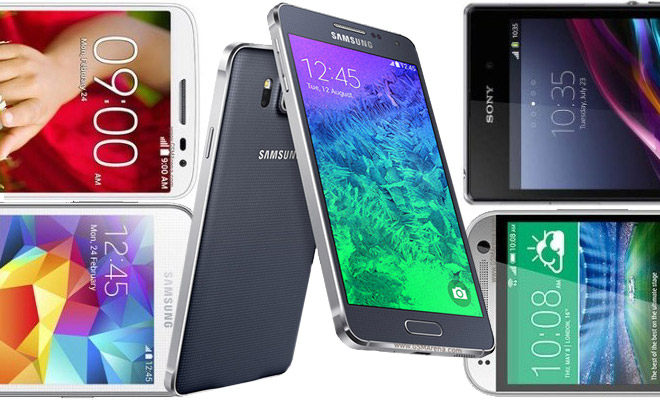 According to you, Samsung's first attempt at premium materials turned out to be a success, at least according to our preliminary polls. Check out how the device fared against the likes of the HTC One mini 2 and Sony Xperia Z1 Compact, among others.
HTC's second compact droid, the HTC One mini 2, was the only device of the lot to feature metal in its construction, just like the Alpha. However, its thicker waistline and slower processor saw the Alpha as the victor by a ratio of 4:1.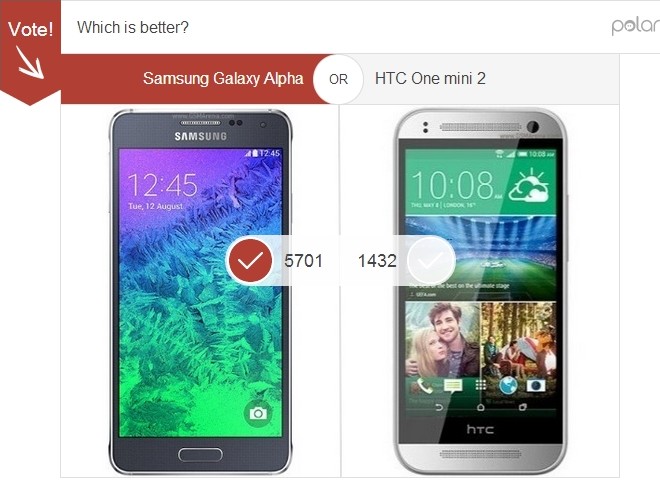 Samsung's other current compact droid attempt, the Galaxy S5 mini, fared even worse. Despite sporting smaller vertical and horizontal measurements, a larger battery, and an IP67 ingress rating, the S5 mini lost by an overwhelming 91% of votes.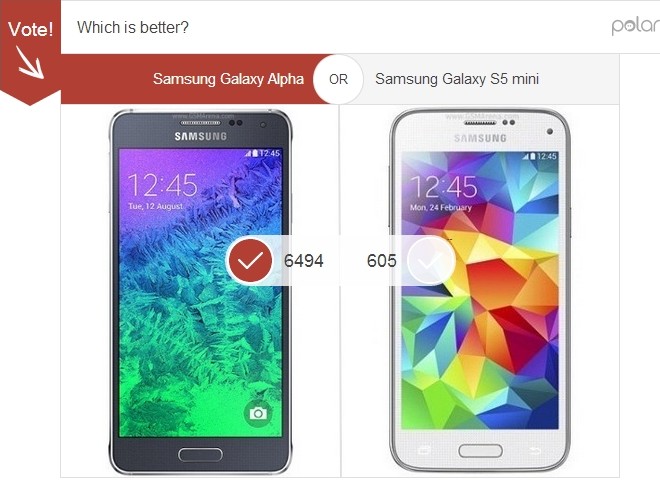 Our favorite compact droid and the device we expected would give the Galaxy Alpha the most competition was the Sony Xperia Z1 Compact. With its robust spec sheet, water resistance, and superior battery, the voting was the closest between these two devices. Still, the Alpha came out on top with 58% of your votes.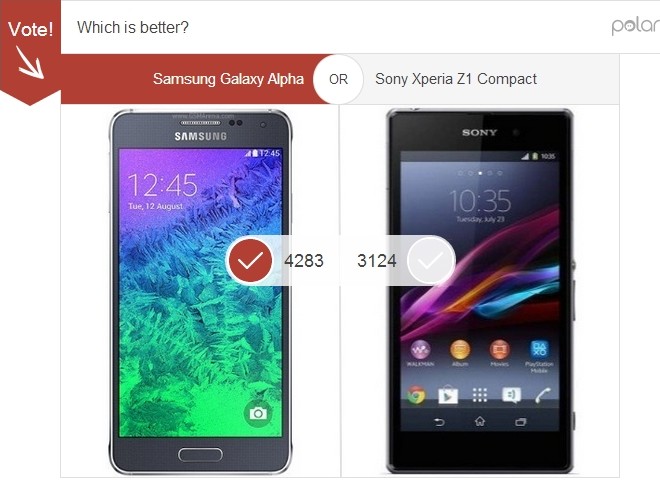 Finally, LG's G2 mini was the other Korean giants' first compact flagship. Its lower resolution screen and weaker Snapdragon 400 chipset proved no match to the Alpha, which won handily with 83% of your votes.