Last week we asked you to vote on which flagship has the best camera, based on our comprehensive camera shootout.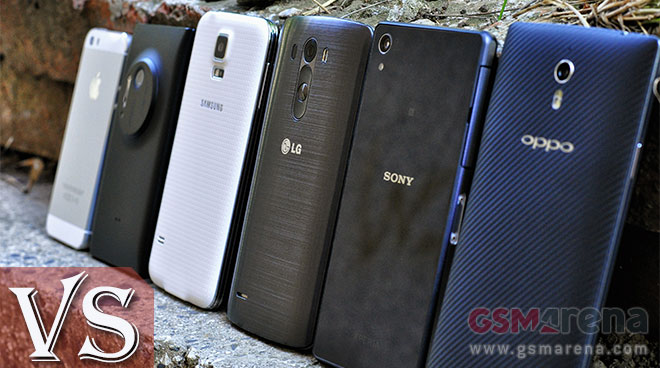 The results are in, and among capable offerings from Samsung, Sony, and LG, it was Nokia who came out on top with its Lumia 1020 flagship with a 41MP PureView sensor.
Camera features
Despite competitors like Samsung and Sony offering a boatload of shooting modes and extras like Shot Refocus and Photo Sphere, it was the Nokia Lumia 1020 and Windows Phone's unique Camera Lens approach that can add from a wide range of official and user created modes that you liked the most.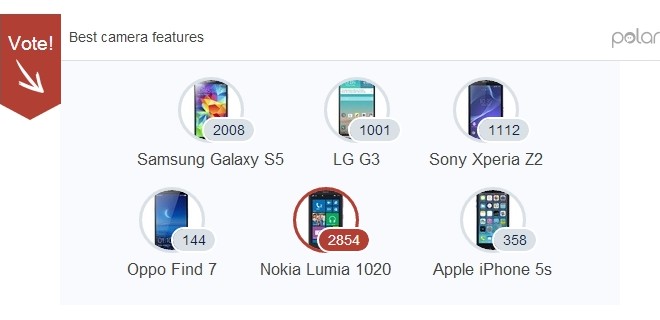 Daylight performance
Daylight shots are where each camera has a chance to put its best foot forward, and here the Lumia 1020 stole the show again. Although the likes of the Samsung Galaxy S5 and Oppo Find 7 have very capable daylight stills in their own right, no one could beat that 41MP camera sensor.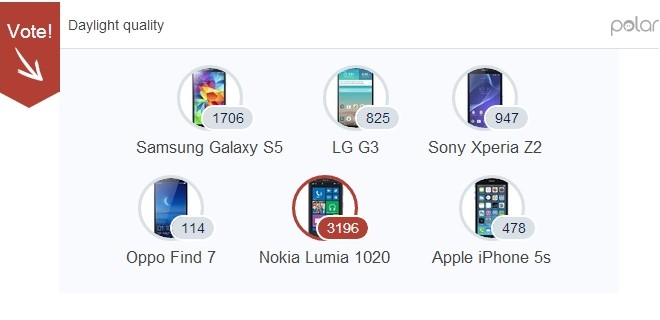 Low light performance
Our own tests showed that the Lumia 1020 was also superior in low-light conditions, and you agreed overwhelmingly. The Nokia Lumia 1020 won the low-light quality poll by its largest margin yet.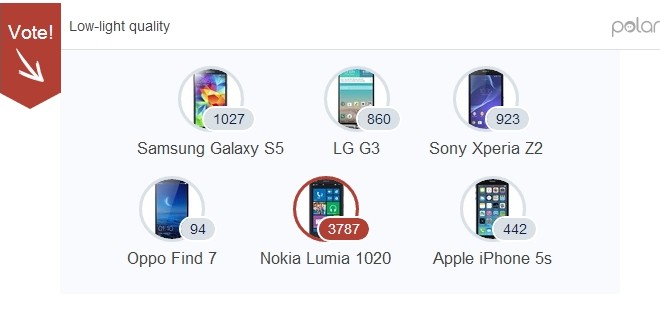 Video quality
Video quality is the one where the Lumia 1020 starts to show its age, being capable only of 1080p video recording compared to the 2160p-capable camcorders of the other flagships. Still, the device was able to come in second after the Galaxy S5, which is no small feat.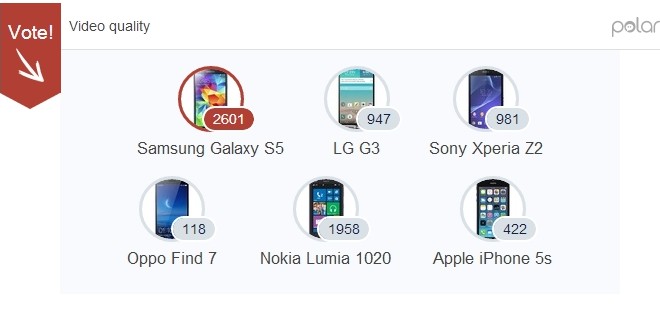 There you have it. For a look at our own findings in regards to the shooters of each of these 6 flagships, be sure to read our full shootout.