Last week we saw two of the more intriguing flagships on the market – the LG G3 and its QHD display, and the HTC One (M8) and its impressive aluminum unibody.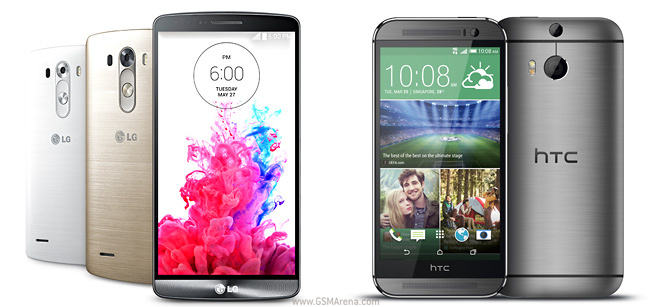 We asked you to pick your winner in terms of design, screen, user interface, still image quality and video quality, and the results are in. Now that the voting is over and we have the winners in every category – here are your picks.
When it came to design the winner came out to be the HTC One (M8). It's not surprising that metal beats plastic, although the very small screen bezels and proprietary back panel power/lock buttons on the LG G3 made sure the gap isn't too large.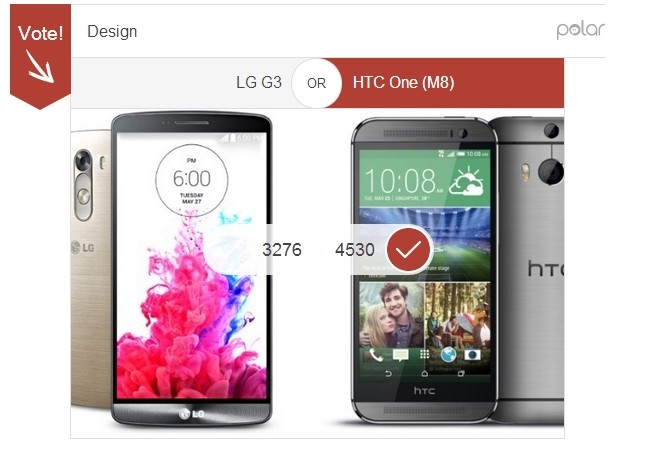 The screen also wasn't a surprise, with the LG G3′s QHD display coming out as the clear winner. Although it didn't get top marks in contrast or sunlight legibility, the higher fidelity provided by the G3′s screen is clearly what's favored by you.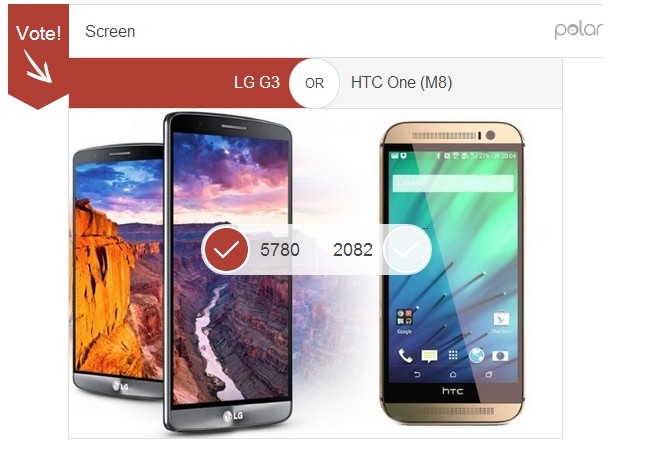 HTC's Sense interface was one of the first to introduce the special BlinkFeed homescreen pane, and was able to just edge out LG's Android KitKat build with Optimus overlay, despite the latter's extra features like Multi Window. It's was as close as it gets here, though.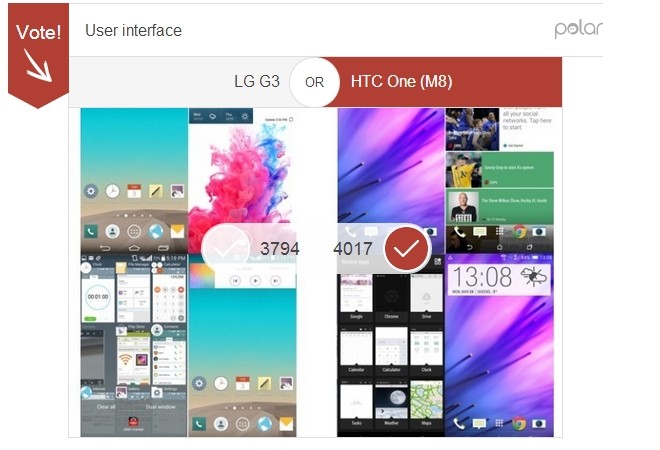 HTC continues to stick to its Ultrapixel camera guns, using a camera of the low 2688 x 1520 pixel resolution, but relatively large pixels, while the LG G3 comes with a more conventional 13MP sensor with OIS. Our own tests found that the LG G3 is clearly the superior camera – a sentiment reflected in the poll results – the largest victory so far.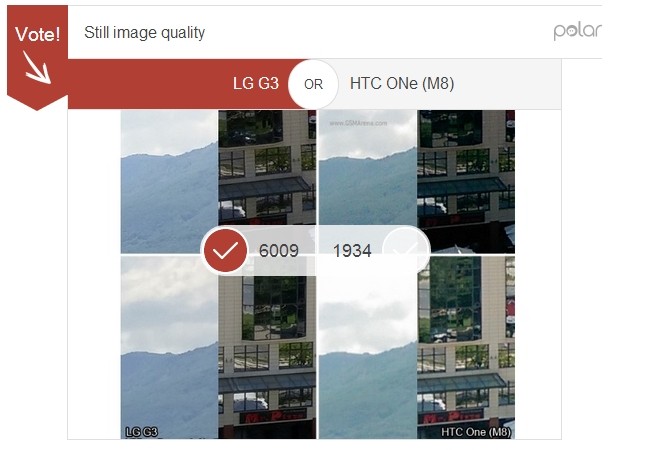 The LG G3 has an even bigger advantage in the camcorder department, thanks to its UHD support and the results really speak for themselves – you'd much rather shoot with the Korean flagship than with the Tainwanese one.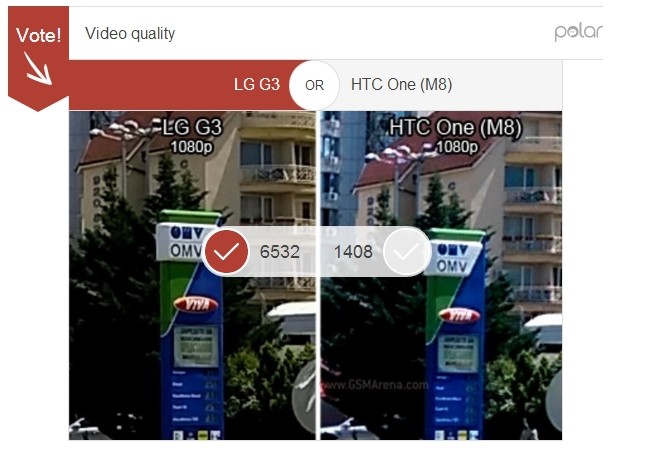 LG's flagship stands as the winner in the camera and display department, while most of you preferred HTC's solid design aesthetic and Sense-ified interface over its competitor. If you'd like to learn more about how the LG G3 stacks up to the HTC One (M8), check out our comprehensive shootout review of the two devices.