The wearable market is getting pretty inundated lately, with the iWatch, Samsung Galaxy Gear, LG's G Watch, the upcoming Moto 360, and others, it seems that there are plenty of health-tracking devices out there that users can wear to measure their level of fitness activity.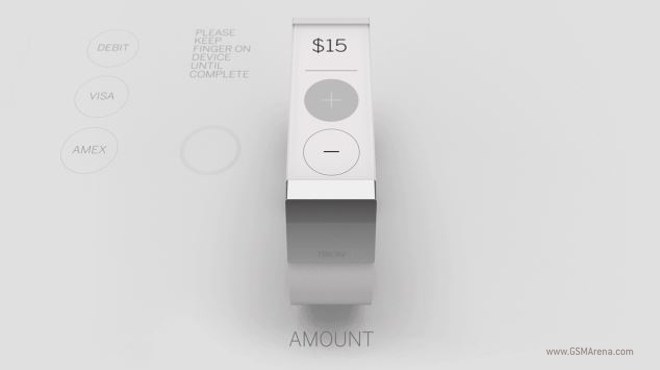 But lets say you wanted a wearable that let you track and manage your finances? Well that's the direction that Artefact wants to push the currency world to.
The company has created a wristband concept called Token. Similar in design to a Fitbit, the Token would sync up nicely with all of your banking and financial accounts. In order to access them you'd need to enter not only a password, but touch the screen of the Token so that it can read your fingerprint. After passing these security measures, you'd gain access to your accounts and be able to manage your funds.
Let's say you want to give a vendor funds over Bluetooth, or do a fist bump to give your friend some money, you'd be able to transfer the funds seamlessly (at least in theory) with the Token.
Now Artefact doesn't expect to release the Token anytime soon, as the company is realistic with its expectations and capabilities in attempting to set up the infrastructure necessary to make the Token a possibility. Instead, they're focusing on having the mobile payment industry move towards this medium.
Would you want to manage your finances this way? Or do you think that it's too wacky to gain widespread acceptance?