We were able to take the HTC DROID DNA camera out for a spin and see if the beastly smartphone can also double as a proper cameraphone. The 8MP camera of the smartphone is operated in a way very similar to that of the HTC One X+, which we just reviewed.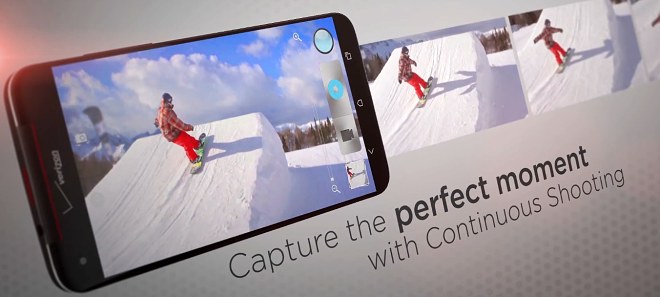 This means that the still camera and the camcorder interface share the same screen with the two shutter keys located on the right side.
The image quality of the HTC DROID DNA still shots wasn't all that different from the HTC One X+ either. The noise levels are moderately high and the resolved detail is good, if unspectacular. The color reproduction seems slightly better on the DROID DNA though.
Here go the samples so you can judge them for yourselves. Keep in mind that the conditions aren't as good as they usually are on our samples photos as the weather was pretty cloudy today.
Video recording turned out to be the better part of the HTC DROID DNA camera performance. The 1080p clip we recorded has a solid 30fps framerate and plenty of fine detail. Colors are pretty accurate too, while noise is kept well under control.
Find our complete HTC DROID DNA hands-on here.