LG has released a waterproof edition of its Optimus G soon-to-be-former flagship, and we've got it in our studio for a quick hands-on before the full review.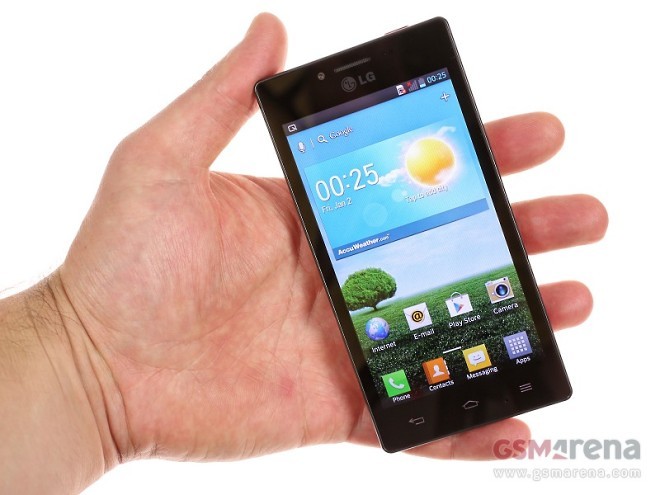 The LG Optimus GJ features IPX7 water resistance up to 1 meter for 30 minutes, as well as a removable back panel and microSD card support.
For the most part, the device takes after LG's Optimus G flagship to a T – it has the same 1.5 GHz quad-core Krait CPU with Adreno 320 graphics, the same 13MP 1080p shooter, and the same 4.7-inch True HD-IPS + LCD panel on the front.
The added water resistant body is the most noticeable difference, and adds 5mm to its height and just under 1mm to its thickness, while coming in just shy of 4 grams lighter. The Optimus GJ has shed its FM radio and NFC antennas, likely to due with waterproofing the device, and its user available storage comes in at around 12GB, which is a ways away from the Optimus G's 25GB. LG has, however, compensated for this last bit by adding 64GB microSD card support.
The user interface is Android 4.1.2 with Optimus UI v3.0, or, the same build found on the Optimus G. We've shot a quick hands-on video showing off the UI alongside a brief unboxing and hardware tour. Check it out:
We're already underway putting the Optimus GJ through our usual review gauntlet, so be sure to check back with us for our full review!