Reportedly, a Samsung spokesperson contacted a Korean news outlet informing them Samsung will release a 8.9-inch Android tablet in the first half of the year. Following the official announcement of the Samsung Galaxy Tab 10.1, the manufacturer is about to unveil a smaller tablet, but still one that's bigger than the original Galaxy Tab.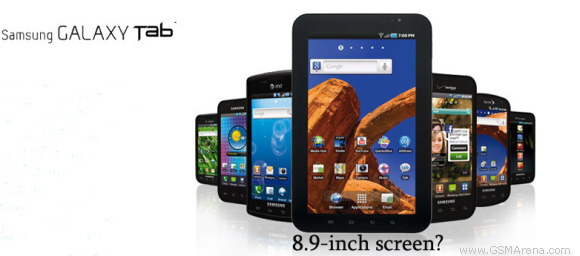 It seems there's no stopping the tablet war from escalating.

There's no official word whether this is a revamped Galaxy Tab or an altogether new device. It could be that the first generation is getting a screen bump or that the latest Galaxy Tab 10.1 is losing some of its weight.
So far we don't have any specs on the device but we assume it will be running the latest Android 3.0 Honeycomb.