Waze, the social navigation application that is famous for letting you alert other drivers about speed traps and traffic jams, has gotten an update.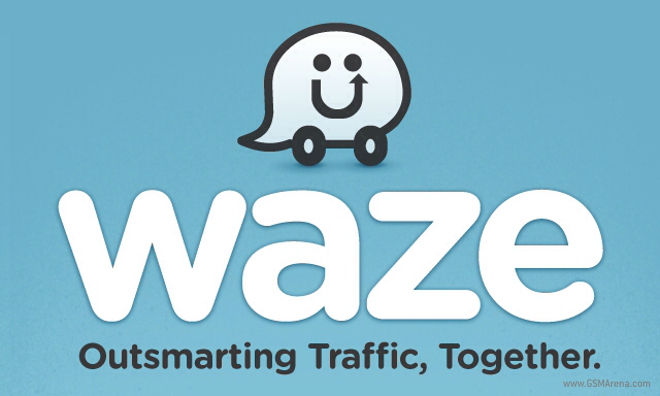 The app now lets you send automated text messages and find other Waze users more easily.
Let's say you're heading to a friend's house and want to keep them updated of your ETA. Instead of running the risk of texting while driving, or going through the hassle of making a phone call, you can set Waze up to automatically send a text message when you're ten, or fifteen minutes away from your destination (according to the ETA time of the app). This should help you to keep your eyes on the road while also giving whoever you're visiting ample warning of your impending arrival. If you hit a nasty traffic jam, you can also set Waze up to send a text message that'll let your selected contact know that you've hit some congestion on the road.
The other update isn't that intriguing: Waze will scan your contacts list to find other Waze users and suggest them as friends to you. There are also some bug changes and slight design tweaks to the application. The full change-log for the newest version is listed below:
What's New In This Version:
Keeping up with friends and family is easier than ever before! With new & improved features, put an end to those pesky texts and phone calls – "I'm leaving now," "I'm stuck in traffic," "Almost there!" – and let Waze do the work for you.
- Find more friends on Waze by adding Contacts
- Send & receive friend requests and manage your friends list
- Get in touch with friends directly from their profiles: Share a drive, call, message or beep beep to say – hello!
- Locations sent between friends are saved on user profiles for future navigation
- New easy-to-use design for sending locations 
- Share your drive to let friends & family know you're on the way
- Redesigned ETA screen includes friends display to easily share your drive
- New icon on ETA tab shows the number of people viewing your shared drive, and expands for overview of activity
- Main menu redesigned to include new Send Location button and Share Drive button in Nav mode
Bug fixes:
- Waze freezing when performing a search
- General stability improvements
Waze, as always, is a free application. It, along with other navigation applications, has come under some potential fire recently from the US Department of Transportation, but for now, you can use the app without restriction, so keep your eyes on the road and good luck avoiding those speeding tickets!