Since its launch barely a week ago, Samsung Infuse 4G has become the company's flagship (for the time being) in the United States. It has the biggest screen on the market – a 4.5″ Super AMOLED Plus, which is a beauty to look at.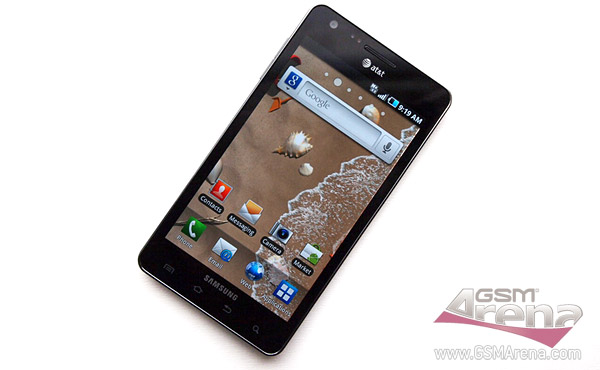 The Samsung Infuse 4G is definitely one of the strongest offerings from the US branch of Samsung at the moment. It is powered by an ARM Cortex A8 1.2 GHz processor, and boasts 16GB of internal memory along with a microSD slot. The back camera is 8MP auto-focus with 720p video recording capability and an LED flash. And there's, of course, the screen – with its huge size and 480 x 800 pixels resolution Internet browsing, video games, and consuming multimedia content is a pleasurable experience.
We have prepared a short UI video of the device while we are working on a full review. Check it out below:
The Samsung Infuse 4G runs on Android 2.2 Froyo dressed in a slightly modified version of Samsung's TouchWiz 3.0 UI. The device runs (and is offered) on AT&T's network exclusively.
Stay tuned for our full review in the coming days.