Ever since HTC announced that they will be selling a Google Play edition of the HTC One M8 through the Play Store, there have been speculations on how HTC would handle the hardware and software specific features on this particular model, especially the Duo Camera feature.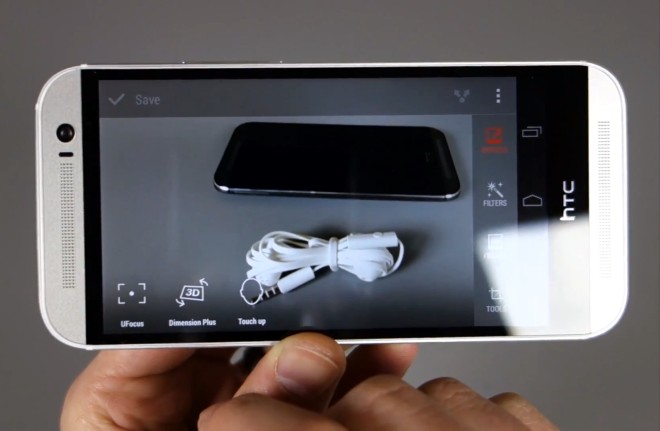 Although the company clarified that the feature will work on the Google Play edition, we were still curious as to how it will actually work on the phone. Well, we can stop wondering now as Droid-Life has a video showing just how HTC has handled the new features on the GPe ROM.
As you will see in the video below, the Duo Camera hardware is still fully functional in the stock camera app, even though you may not get any immediate indication of it. Only when you take a picture and try to edit it, you get to choose between HTC's editor and stock Android editor. It's the HTC editor that will allow you to adjust the focus point and add effects the way you would on a standard HTC One M8.
HTC has also included Motion Launch gestures that let you wake up the phone by tapping on the screen, swipe to unlock and start the camera by turning the phone sideways and pressing the volume button. BoomSound is also included, but only available when you plug in the headphones (it's always on when using the speakers).
You can watch all these features in action in the video below.