Motorola has announced the successor to its most popular phone to date, the Moto G. Once again, called just the Moto G, the new phone improves mostly upon the display, camera, and speakers over its predecessor while retaining the same great price.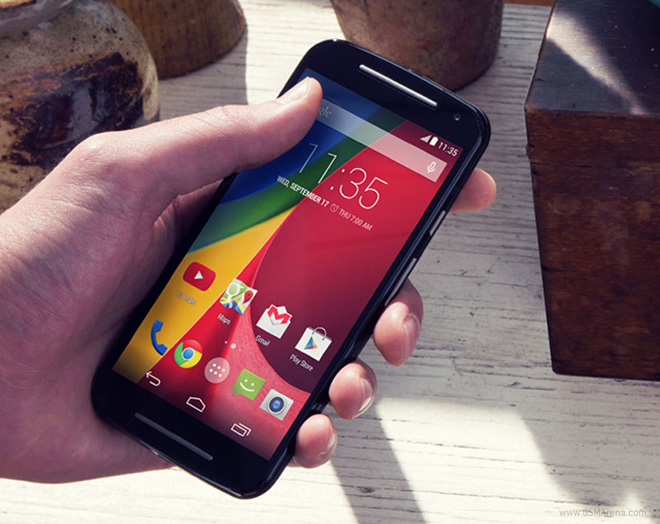 The new Moto G has a 5.0-inch 720p display, compared to the 4.5-inch 720p display on the original Moto G. The phone, just like the new Moto X, is bigger than its predecessor.
On the inside is the same Qualcomm Snapdragon 400 MSM8226 as before, with 1.2GHz quad-core CPU and Adreno 305 GPU, along with 1GB of RAM and 8/16GB memory with microSD card slot. On the back is an 8 megapixel camera and on the front is a 2 megapixel one. Best thing though are the two stereo speakers on either side of the display. Lastly, there is an 2,070mAh battery on the inside and Motorola claims all day battery life with it.
You can check out the phone in the video below.