Do you remember David Wang and his work to port the Android OS on iPhone 3G? Well, he's done all of the heavylifting and the image file and instructions to install Android on your iPhone 3G are now available online.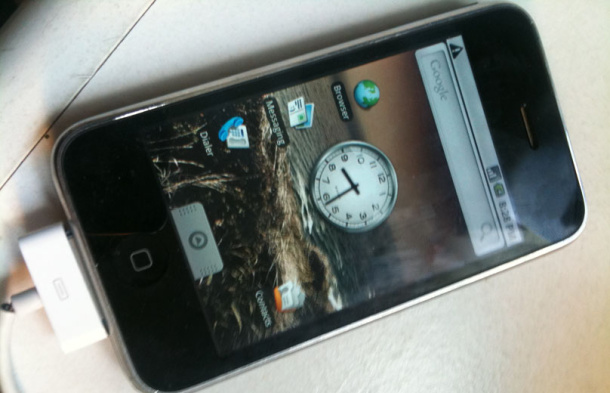 All iPhone 2G and iPhone 3G are compatible with the iDroid port. You need to have a jailbroken device with iPhone OS 3.1.2 or less. Linux or Ubuntu is also required for installing the Android OS.
After you've gone through the process you'll have a dual booting iPhone with Android and iPhone OS.
You can find the complete installation manual here and the iDroid image file here.
Just in case you get carried away, all of this stuff is bound to void your warranty. And unfortunately, the iPhone battery can only last about an hour under the strain of the unoptimized Android OS. Not to mention the performance is not really top-notch.