There are quite a lot of rumors floating around about an upcoming MacBook tablet. Well, in case you don't feel like waiting, it seems there's an option out there already. It's called tablet conversion and what it means is that the internals of your current Mac are taken and then transformed into a touch-only device. You'd bet that's not some garden-shack DIY project you might undertake yourself. And no, Apple have not started converting to tablets.

Read more to see what this conversion is all about. This WILL void your warranty.
The company Axiotron has been offering this option for a couple of months now, but it was only recently that the conversion price dropped by $500 and now it starts from $650.
What you need is a 13.3 inch MacBook with 2.13 GHz CPU. Of course if you don't own one, you can always buy the Axiotron Modbook tablet starting at $1600.
The new tablet, despite its origin – your old Mac or a new one, can be upgraded with up to 6 GB RAM and up to 1.28 TB storage memory. The latest is achieved with replacing the optical drive with another HDD (or SSD).
The new features, which a Modbook will give you, include GPS capabilities, "ForceGlass" touchscreen, camera cover and a WACOM-"Penabled" digitizer with 512 levels of sensitivity plus an Axiotron digitizer pen for input. So as you see, Axiotron are just adding a digitizer layer over the original screen, so you can still have the high-quality Apple product but in a touchscreen variety.
So if you are tired of waiting for the official Apple tablet and you're interesting to convert your old MacBook or want to buy a new Modbook you can visit the official Axiotron dealers.
But be careful, because as every other Mac stuff, this one here is also expensive.
And while I'm still on the Apple wave, I've found another interesting "conversion" – this time it allows your Apple iPhone to detect some dangerous chemicals in the air and their concentration. This technology comes directly from NASA and presents a small sensor containing 64 nanosensors. It's plugged into the iPhone's proprietary port and is capable of detecting ammonia, chlorine gas and methane. The guys at NASA even designed their own beautiful app for this purpose. However, we're not really sure if it will make it to mass production so don't expect the app in the App Store any time soon.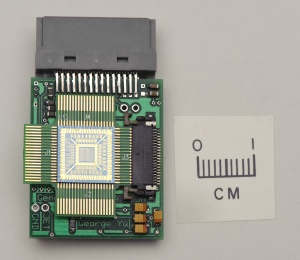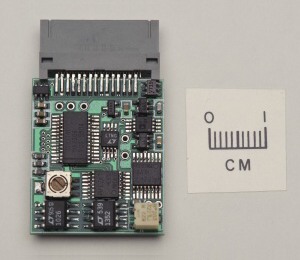 If these kind of gadgets reach the mass market, then it could ease a lot of field work of many chemists and reduce the size and price of their equipment they use (that's gotta be some expensive rig if they consider iPhone cheap). You can find more information at the NASA website.