The first Wall of Sound speakers were unveiled back in 2009, touted as the largest available speakers for iOS devices. Despite the hefty weight and $4500 price tag, they were able to sell out fairly quickly.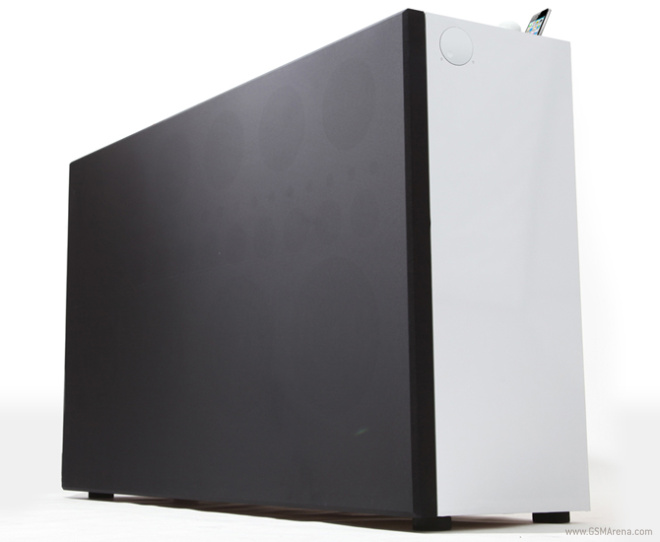 Now, the second edition of the powerful speakers dubbed "Wall of Sound 2.0″ have gone official. They are heavier, bigger and louder than the previous model, containing 44 speakers with individual chambers, two sub-woofers and a tube amplifier.
As the name suggestions, the handmade Wall of Sound 2.0 is a wall of 1000 x 1700 x 400 mm that weighs a mammoth 178 kilos. The add-on accessory for your iPhone comes with a dedicated app and supports Bluetooth connectivity.
The design of the WOS 2.0 is quite similar to that of its predecessor, however, the docks has been placed on the top of the speaker and rather than the sides. Another feature is a small monkey head statue that is placed alongside the docks, which turns red if the music played is loud enough to cause hearing damage. If the music is played loudly for 5 mins, the monkey head pops out to and the speakers stop playing. We assume this is a safety feature which was added because of some over-zealous listeners of the first Wall of Sound.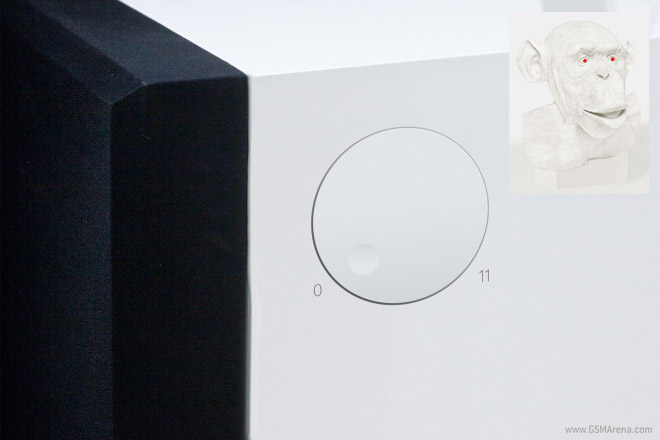 Wall of Sound 2.0 comes to you for a whopping price tag of $6,900 and the company is said to start delivering the initial orders from February 2014. You can check out the source link below to know more about the WOS 2.0.
Thanks Sayan, for sending this in!