Popular iOS photography app VSCO Cam has made its debut on Android. The application launched on iOS earlier this year and a few months back the developers started beta testing with Android version with a small group of people who signed up for it. Now the app is finally available on the Play Store.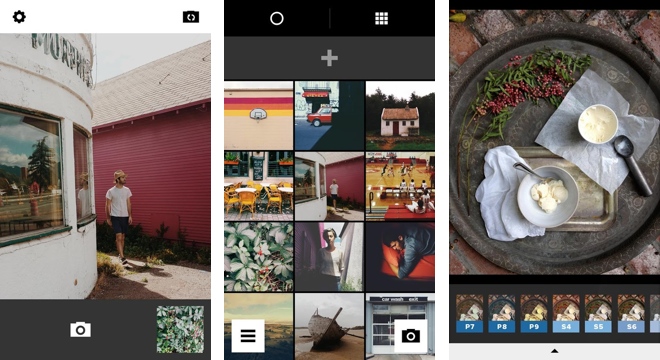 For the uninitiated, VSCO Cam is an app that lets you capture, edit, store and share photos from your phone. It has a completely custom and minimal UI that is neither native to iOS nor Android and looks identical on both platforms. The UI takes some getting used to but once you get the hang of it, it really is as simple to use as any other photography app.
VSCO Cam saves photos in its own gallery when you shoot them and you can then choose to save them in your phone's gallery as well. The viewfinder has all the basic shooting options, along with a nice square crop if you intent to upload the image later to Instagram. Once the image is captured, you can choose to edit it using a wide range of editing options, including several well-made filters. The filters all come with an intensity adjustment to let you control their strength.
After editing, you can tap the share button to send out the image. The app provides quick access to commonly used social networking sites such as Facebook, Instagram, Twitter, Google+ and even email so you don't have to wade through Android's share sheet to find the app you're looking for. Tapping Twitter, for instance, will immediately open the image in the official Twitter app. You can also make the app open the Android share sheet using the 'More' button at the bottom of the list.
Along with letting you upload images to other sites, VSCO Cam also has its own little network for uploading images, à la Instagram. You'll find dozens of great looking photos uploaded there shot using the app on a phone and you can upload yours too if you sign up. The best ones are also highlighted on VSCO's website.
VSCO Cam app also has a store where you can purchase additional filters. The app comes with a handful built-in but there are dozens more on the store for purchase. Most of them cost 99 cents or you can buy a whole bunch for $5.99. Some are even free.
Overall, this is a very nice photography app to try out for those who take a lot of photos on their phone. Maybe you'll find something here you'll like that you haven't on all those other camera apps before. VSCO Cam is available for download for free from the link below.