It seems Google will soon be adding it's excellent voice dictation feature to Google Drive. This will let you dictate, say, notes without having to type them in manually.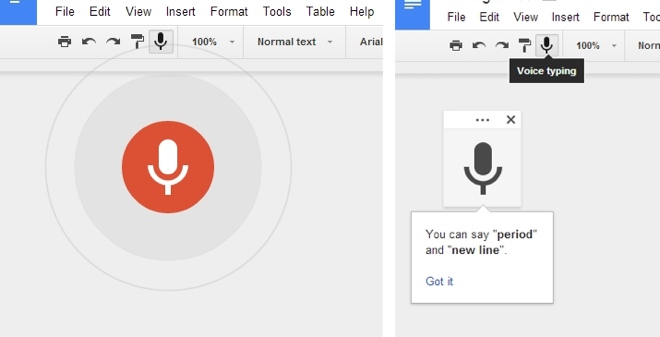 The voice dictation feature has been present in Android for quite a while now but there was no way to use it on the desktop version of Google Drive née Docs. This will put a handy voice button on the Drive menu and speak your text out loud. And Google's voice recognition feature is virtually flawless so I can tell this is going to work out very well.
The feature has not been officially announced yet but hopefully it will be soon.