As part of its teaser campaign for the Vivo X5 Max, the company explained how it managed to make the handset only. 4.75mm thick – by pushing most components around the rim of the device. If that sounds a bit abstract, these teardown photos will help.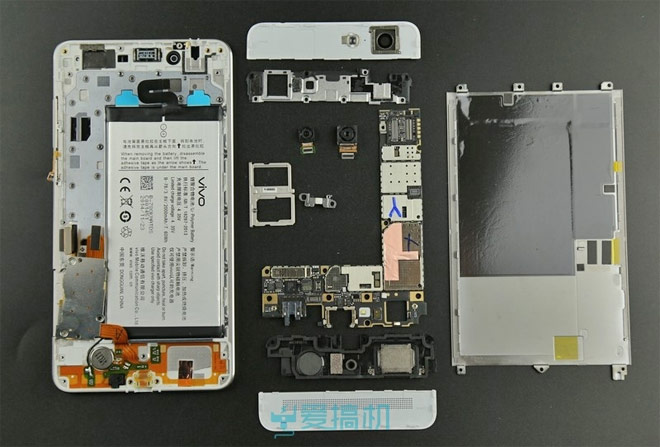 The Vivo X5 Max stole the title of "the world's thinnest smartphone" from the Oppo R5 just a week ago.
It has a 5.5″ 1080p Super AMOLED screen so it's tall and wide, but very thin – 4.75mm, down from the 4.85mm thickness of the Oppo R5. The Vivo's 13MP camera does protrude a bit though and coincidentally disassembly starts from it.
After its protective panel and the loudspeaker panel have been removed, the metal back cover can be taken off. This reveals the L-shaped motherboard, which goes around the thin (but low-capacity) 2,000mAh battery. The loudspeaker assembly (bottom) and motherboard can then be removed.
How long do you think Vivo X5 Max's dominance as "the world's thinnest" will last?